Tackling pollution has always been a concern in the national capital Delhi which is fourth on the list of the 50 most polluted cities in the world. While the government works at it its own level, we, as individuals also need to contribute our bit by keeping ourselves fit and healthy to fight the hazards of pollution. We need to develop good immunity to fight pollutants and also to maintain our general health. Keeping this in mind, Hindustan Marathon, which specializes in holding running and lifestyle events, is bringing the Capital Half Marathon event for Delhi residents. Hindustan Marathon has already held 25–30 marathons up till now in Delhi NCR.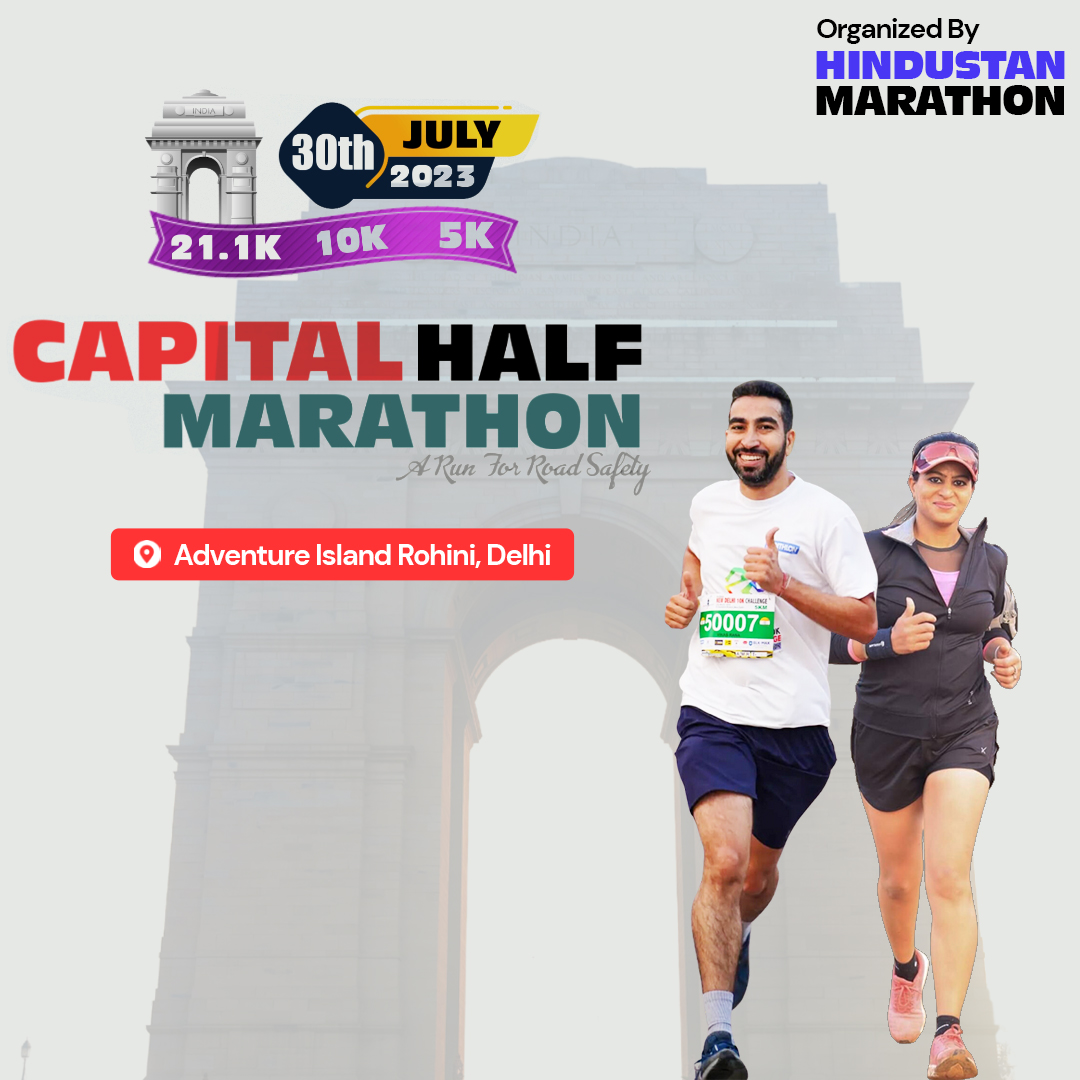 Registration Open
While it has held marathons in east Delhi and Gurugram earlier, it's coming for the second time in Rohini, north west Delhi, so tie up their laces and be ready on July 30, Sunday.
With the motive of creating awareness about road safety and following traffic rules, and giving people an opportunity to unwind from the daily humdrum of life, the marathon is sure to bring a whiff of freshness to your life. If you haven't registered yet for Capital Half Marathon event, hurry, as the date for registration closes on July 23.
Register online at https://www.citywoofer.com/e/capital-half-marathon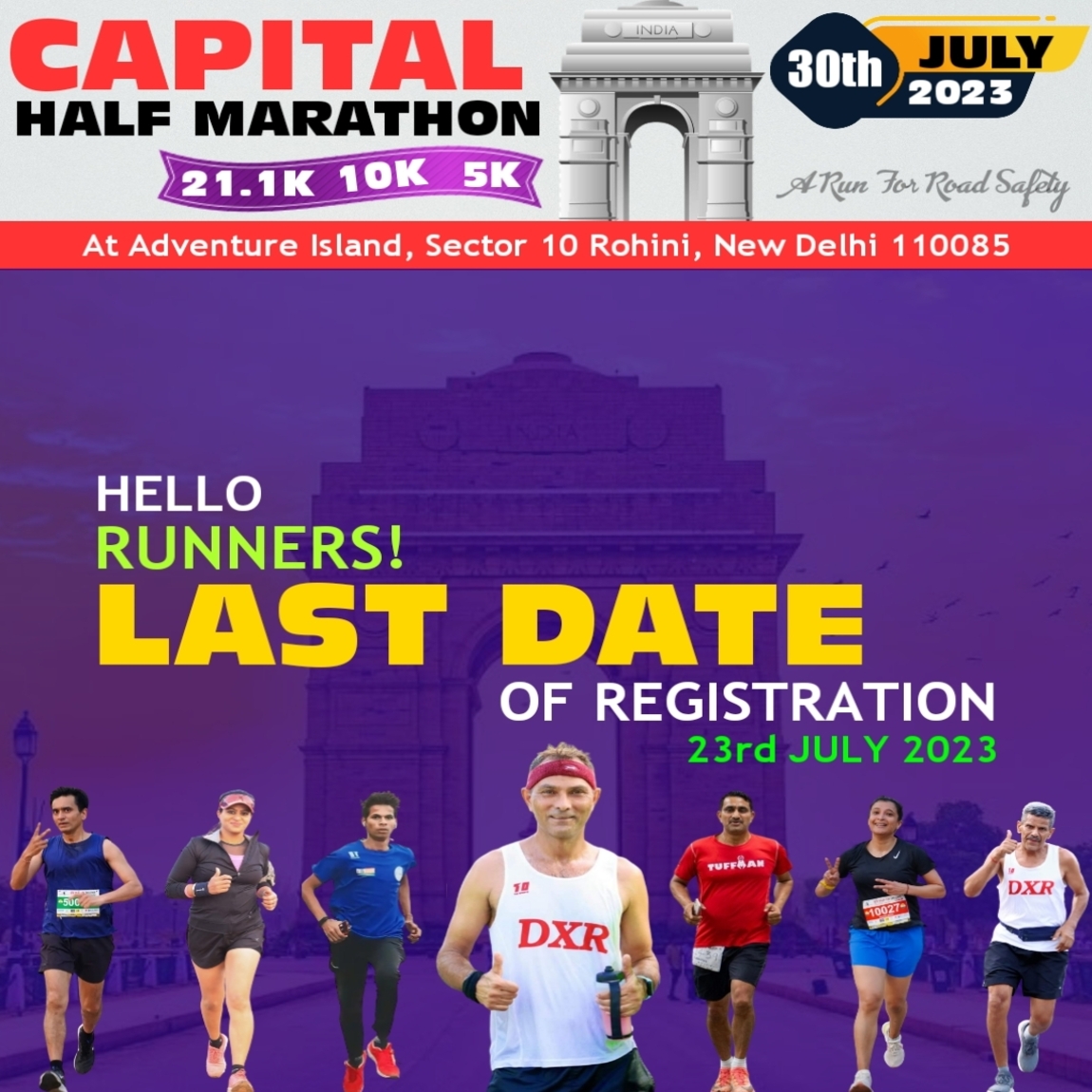 Capital Half Marathon Event: What You Need to Know
The top three winners, first in each category — 21.1 km half marathon, 10 km and 5 km — will get interesting prizes.
Bib Number (Chest No) will be available on race day. Participants will not be allowed to enter the stadium without their Bib number.
All registered participants will receive an email about Bib & T-shirt collection 7 days before the event date, i.e. July 30.
Runners need to be at least 10 years old for the 5 km run, 15 years old for the 10 km run and a minimum 18 years old for the 21.1 km run.
Event Date: 30th July 2023 (Sunday)
Venue: DECATHLON ROHINI, 1st Metro Walk Mall, Gate Number 7, Adventure Island Opp. Rithala Metro Station Rohini, New Delhi
Event Information:
Distance:
21.1 KM Half Marathon
Registration Fee: Rs 1500
Race Start Time: 05:30 AM
Cut off Time: 3 Hours
Registration Fee: Rs 1500
10 KM RUN (A Run To Follow Traffic Rules)
Registration Fee: Rs 1200
Race Start Time: 06:00 AM
Cut off Time: 2 Hour
5 KM RUN (A Run to Follow Traffic Rules)
Registration Fee: Rs 1000
Race Start Time: 06:30 AM
Cut off Time: 1 Hour
Contact: hindustanmarathon@gmail.com