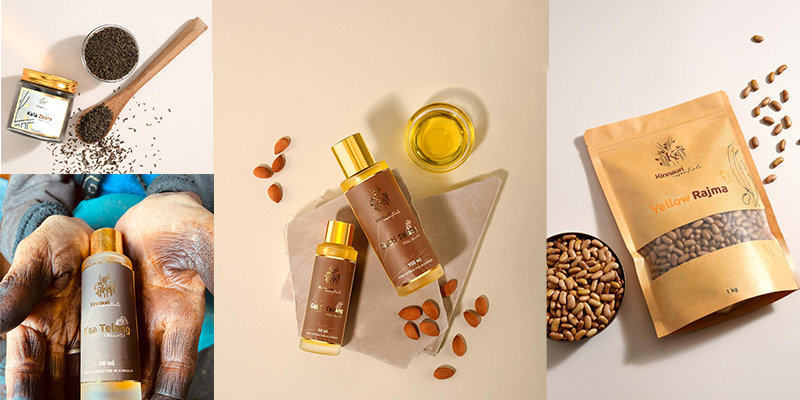 With winter right around the corner, we bring you an organic brand you can trust for all your needs. A brand that uses truly natural resources from the mountains, Kinnauri Essentials aims to bring the best of the hills to its customers. With the founder of this brand from the remote area of Himachal Pradesh — Kinnaur, but operating from Chandigarh, Kinnauri Essentials is providing all products at your doorsteps in the Tricity.
While there is a range of wellness products available to shop at its website, what stood out to us was their range of essential oils that are hand-extracted in Kinnaur. Our pick would be the Kaa Telang which is not only extracted from Kinnaur orchards but is further cold-pressed using a hundred-year-old method. This Himalayan Walnut Kernel Oil is a boon for the hair with its Omega-3 and Vitamins E & K rich properties.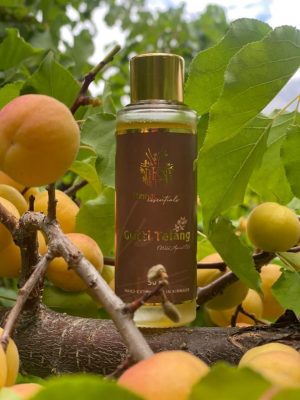 Speaking about her brand, Naina Bhandari says, "My brand Kinnauri Essentials is not a brand it's an identity, so I believe to keep it natural and real, that's why we have named a few of our products after the locally pronounced name like Kaa Telang".
CityWoofer's Q n A session with the founder, Naina Bhandari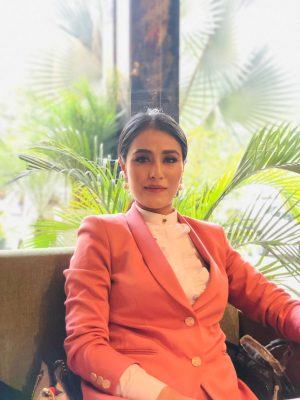 Can you explain how you keep your products organic and natural?
I call it one hundred percent natural. 'Organic' for me is an overrated word. Hundred percent natural means we don't do anything except packaging. We source, we cultivate and pack as it is sourced. We don't even separate bran from our buckwheat. I want my customers to know what the real thing looks like. Purity is our first priority and no compromises on it. As I said it defines my community where I come from.
What is the price range of your products?
The price range extends from Rs 600 to Rs 1400.
Tell us about your association with Chandigarh?
I have done my college from Chandigarh. I live in Chandigarh, but I belong to Kinnaur. I come from a business family with indulgence in hotel industry. This startup is my own. My father wanted me to take care of our new project which is a resort and hotel, but here I am.
 How did your brand come about? Can you tell us the story behind it?
Honestly, I didn't plan it as a business, it came naturally. Being a Kinnauri, I myself have known this oil since childhood – watching my mother, relatives and my community using it. I have been using this oil, eating rajma, buckwheat and black zeera since I was a child. In our culture, this oil is given as a gift. It is believed that the purity and benefits of this oil is a perfect gift to be shared with your loved ones.
During my college days, I too started gifting Gutti tel to all my close friends and to my amazement, they loved and appreciated the purity of the oil. However, I never thought of making it a business. I could see how my friends and their family are hooked on this oi, yet I didn't think of making it a business.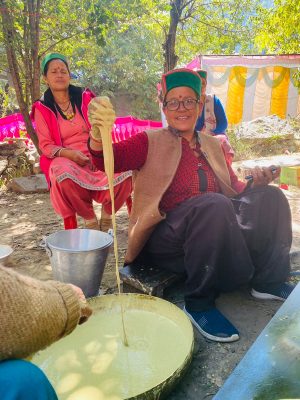 After getting married and giving birth to my baby girl, I started using the same oil for my baby's body massage and started feeding her drops of it. In our culture, we drink this oil as an immunity booster. Then one fine day, I happened to visit my grandmother in Kinnaur. That was a turning point as I saw how the oil is extracted, how hard women are working at  different levels, they are the real farmers who balance household chores and fields. The same day I shared the idea with my younger sister and decided to deliver this precious secret to the right people who would acknowledge Kinnaur and its treasure. The Kinnaur apples are already famous, and so proud that our gutti ka tel and black zeera are already GI (Government of India) certified, it just needs more reach.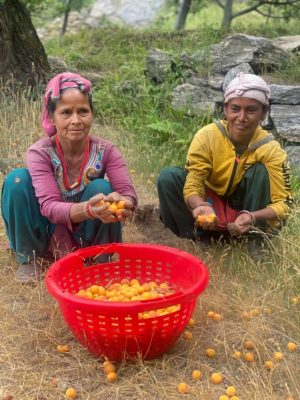 What was your inspiring force?
My people of Kinnaur and of course, the response I received from my friends and their families.
You can place your orders at www.shop.kinnauriessentials.com