Along with novelty,  greenery and a spalsh of colour, spring brings with it Chaitra Navratri, a nine-day festival of intermittent sattvik feasting and  fasting. These days are considered auspicious and folk wisdom has it that fasting during this period and staying away from a regular cereal-based diet helps to prepare the human body to cope with the harsh summer.
Navratri platter
As a part of the Navratri rituals, people observe fasts and eat non-cereal, millet based food considered to be light and easy to digest,  giving a break to the alimentary canal in our body which is continuously working the year round to digest the three meals we have everyday. People also refrain from consuming non-vegetarian food, onion, garlic, and alcohol during this period.
If you thought Social oultet in Chandigarh only features modern cuisine, cocktails & fast food,  and is only a hangout for trendy fashionable youngsters to party,  you are in for a surprise.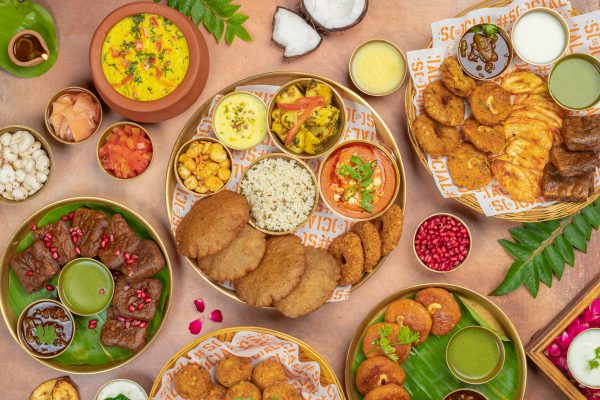 Social,  located in Sector 7 and another outlet in Elante Mall , Chandigarh, has come up with a solution for those who are finding it hard to imagine not being able to eat out for eight days during the Navratri festival. It has introduced a Navratri Delights Menu which offers a wide range of fast-friendly dishes that you can indulge in without any guilt especially curated by Head Chef Vipin Thapa.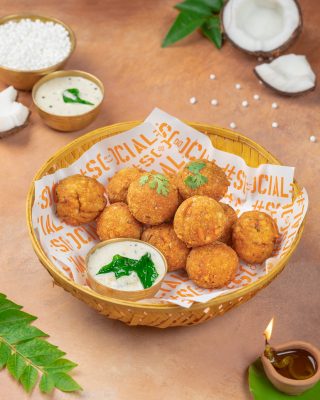 Sabudana vada
The dishes in their new menu include an option for a platter which has everything one would look for. This includes sabudana vada, arbi and sweet potato kebab, kuttu paneer pakoda & raw banana chips served with mint chutney, angoor chutney and sweet curd.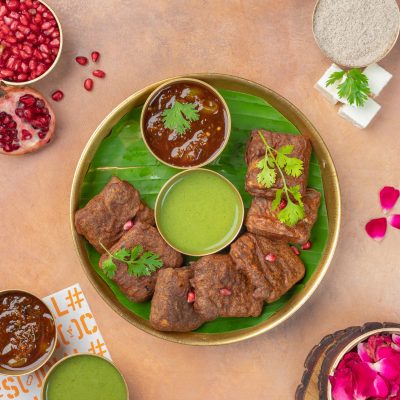 Kuttu paneer pakora
There is also another option of a wholesome vrat thali with aloo jeera, paneer in tomato gravy, makhana, samak rice, singhara poori, sabudana kheer, sabudana vada and papad.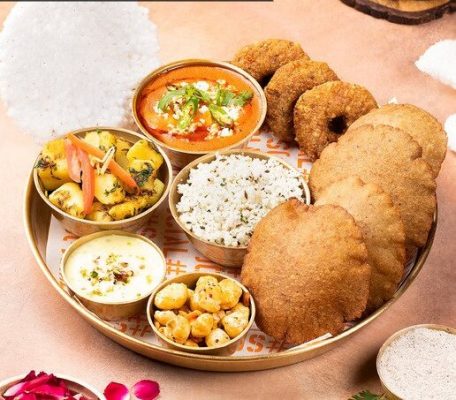 Vrat thaali
Another interesting item on the menu is khichdi made out of samak rice served along with ghee, tomatoes, coriander and curd. In addition to this, what also seems interesting to try out is their potato and raw banana tikki which is served with banana chips. It is served along with curd , tomatoes, carrots and beetroot julienne along with pineapple and tamarind, and is complete with mint chutney.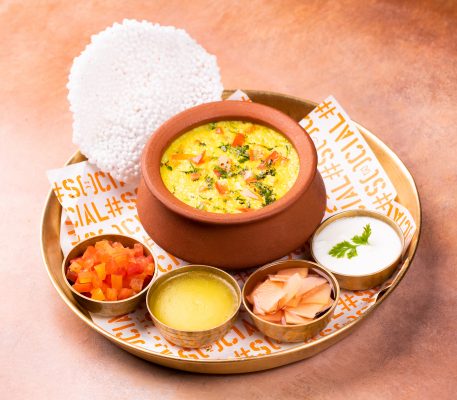 Even if you are not fasting, you might be tempted to relish the amazing delicacies you might not get on your paltter till the shardiya Navratri in autumn.