An open mic is a stage that opens up a world full of new opportunities for beginner artists and fresh talent. It gives them a space to experience the rush one feels while performing before a live audience. It is one of those learning steps that helps a fresher try out new things and see what works and what does not.
Open mics have now become a usual occurrence in clubs, coffee shops, and even online open mics. Not to forget, it is a great way to connect with fellow performers and learn from their experiences.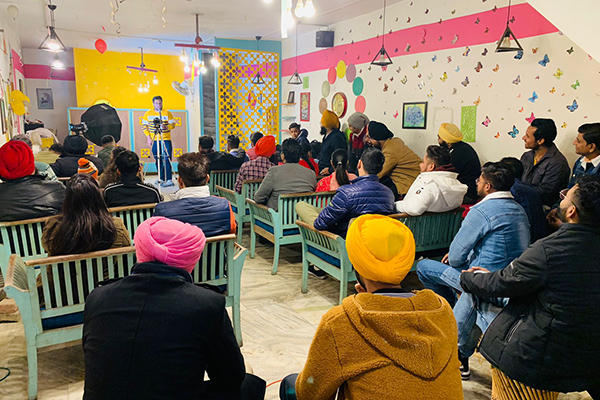 Remember these things to prepare for your first open mic
If you feel poetry, stand up comedy, singing, storytelling, shayari, rapping, beatboxing or anything of the sort is an ideal career option for you and you aspire to make it big one day, here's what you need to keep in mind for your first open mic preparation.
Attend open mics frequently
Watching an open mic will not only be a great learning opportunity for you but will also make you acquainted with the energy and the feel of the place. Once you are familiar with it, it will help you get over the first-time shyness and nervousness. You will also get to observe what other performers are bringing to the stage and what is it that will add value to your content and performance. You will get a chance to figure out what exactly can help you stand out from the rest and get noticed.
Take notes of what seems important
Be attentive to what is happening around you. A good artist knows how to get the best out of the events that occur in our daily lives. In fact, he draws inspiration from them. If there is anything you find interesting and worth talking about, make notes of it. You never know you might end up using this potential material in a gig that you grab in the future.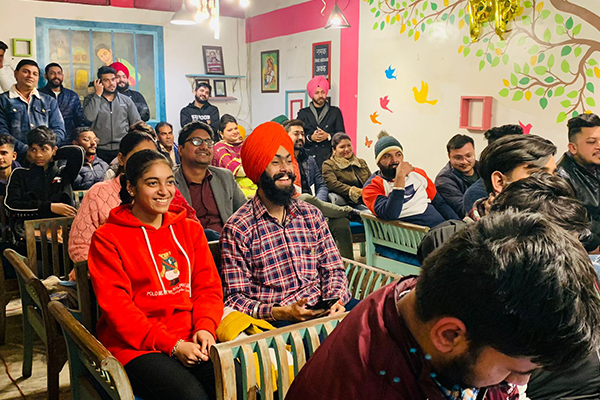 Come up with a unique style
Develop your perspective about things, practice a performance style and stick to it. When you come up with something innovative and something that has never been witnessed before, people start recognizing you because of it. It is an easy way to gain attention and you never know, you might end up going viral.
Plan your set
Choose your best pieces to fit into the allocated time frame. And if possible, try to interlink each one of them to maintain fluidity in your set. It makes it easier to move from one story to another without breaking the flow. Work on ascertaining the best landing time of each punch and do not rush into adding too many of them in a short span.
Do not underestimate the power of mirror practicing
A stand-up artist does not just deliver the content through his mouth. Your entire body language matters in how your words will land. You have to be a performer and not just a speaker. So stand there in front of the mirror. See which physical movements elevate the impact and improve the delivery. Practicing in front of the mirror will make you more comfortable with the script and help you make important tweaks for a flawless performance.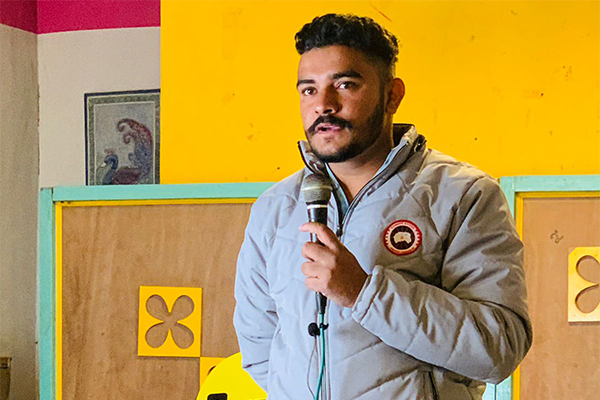 Try not to invite your friends
We can't ignore the fact that even though friends are supportive, you feel pressure while performing in front of someone you know. You would not want to embarrass yourself in front of people you love. You need to be as carefree as you can be when you are on stage. And that is only possible when you know people sitting in front of you hardly know you and if things go south, it's totally fine because you are not going to see them again. The ultimate choice here rests in you, though.
Guess what's next? You are all set to rock your open mic. But there is one thing that you should always remember. Even if you know the tips for the first open mic performance, you need to know that it is your commitment to your dream, and how much you are willing to stay persistent in your efforts in spite of failure, that will help you deliver your 100%.
Let one failure not leave you dejected. Put your best foot forward and do not think about the result. Even if things don't go as planned, you would know what not to do the next time. And gradually, with your consistent efforts and even a bit of failure, you will nail the recipe to a successful gig soon.
Every artist has at least once given the worst performance of his career. But that does not mark the end of it. Just hang in there and never lose faith in yourself.