An English writer Samuel Johnson once wrote exercise is labor without weariness. Gelling well with this quote, a  FIT INDIA Run 3.0 – Marathon 5 km and Cyclothon 8-9 km was held at the Sukhna Lake under the Fit India movement started by the Ministry of Youth Affairs and Sports. The event held by  a young NGO 'For A Cause' was held in association  with the Chandigarh Smart City Limited along with the 'The Pursuit Magazine' and another NGO Sankalp.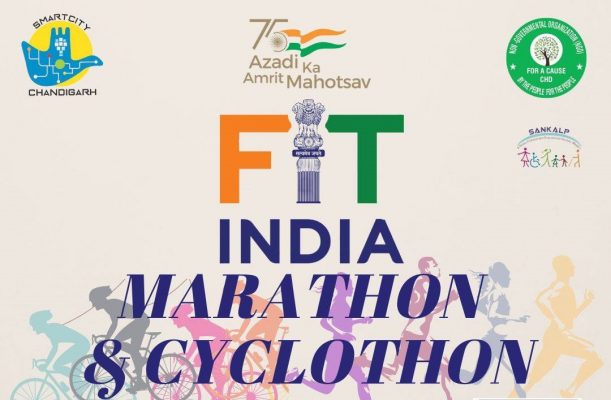 Date: 30th October, 2022
Registration: Free
Assembly Point: Sukhna Lake, Chandigarh
Assembly Time: 6 am onwards
Route Map Marathon :
Starting Point – Sukhna Lake (A), Round About Sector 2&3 (B), End Point Sukhna Lake (A)
Cyclothon:–
Starting Point – Sukhna Lake (A) , Round About Sector 2&3 (B), Round About Sector 11&10 (C), Round About Sector 8&7 (D), End Point Sukhna Lake (A)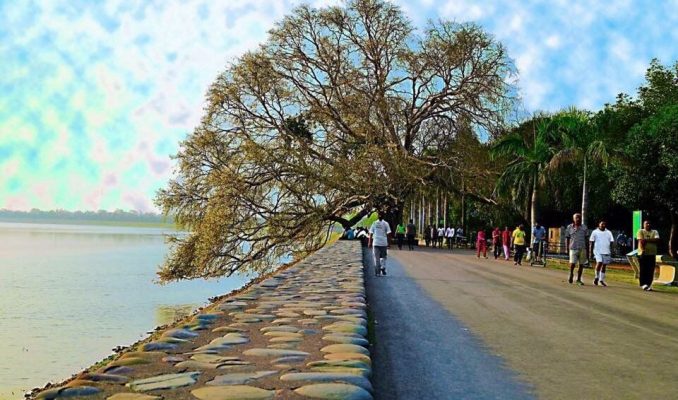 The fitness run was flagged off by Anindita Mitra IAS, Chief Executive Officer, Chandigarh Smart City Limited. "The mission is to bring about behavioral change and move towards a more physically active lifestyle," she says.
"Our team regards these projects as a medium to give back and use these opportunities to make a change, wherever possible by doing our level best. We wish to expand and reach further levels to help more people in need, "says founder director Navroop Shergill.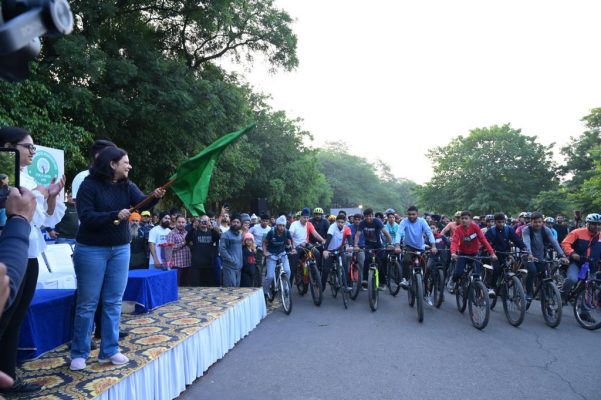 "We rise by lifting others" is what 'For A Cause' Chandigarh believes in. Established in 2019, what's interesting is it is run by a group of young boys and girls who are working in various areas such as healthcare, environment, arranging livelihoods, hygiene, animal care and disaster response.
Young Brigade of 'For a Cause'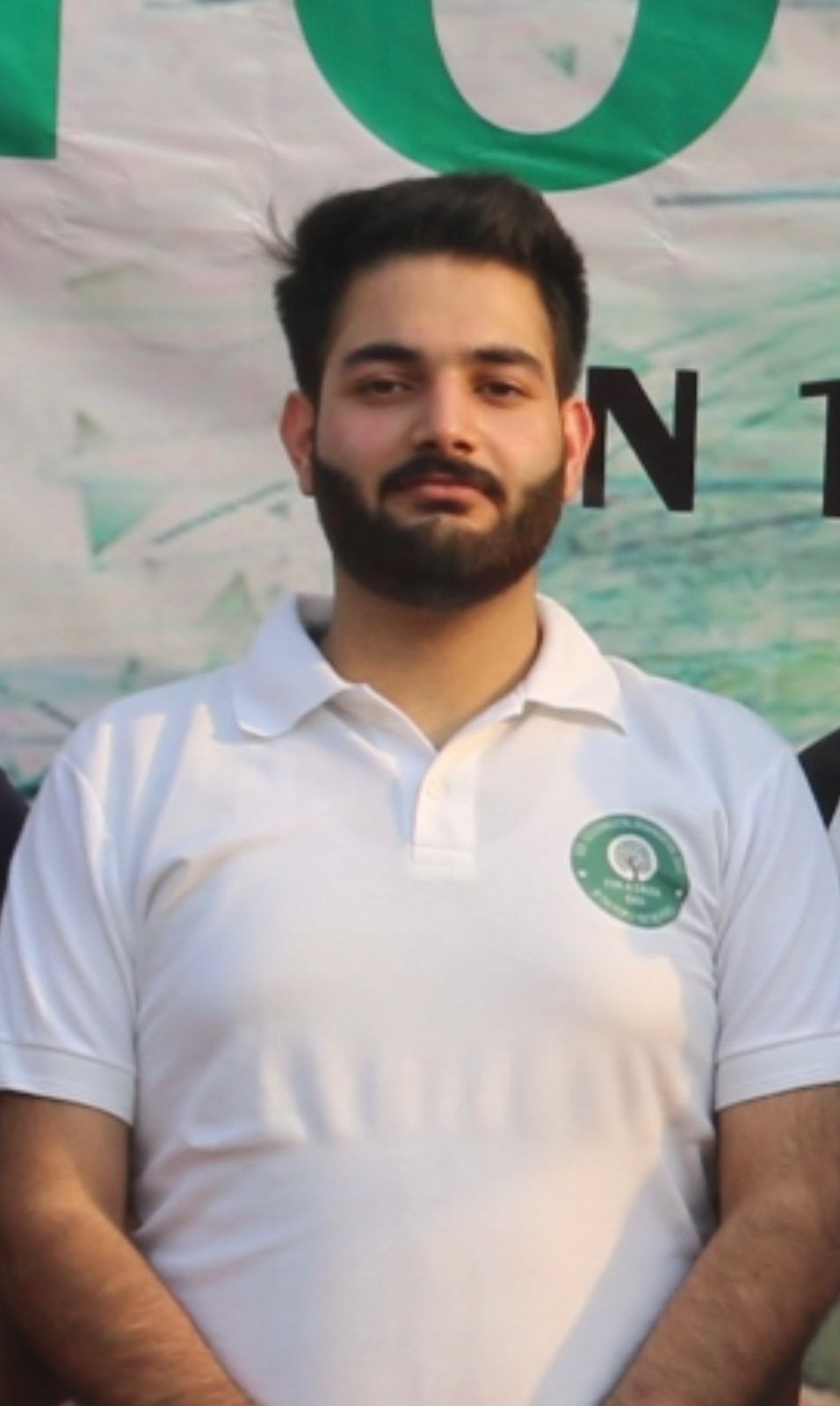 Navroop Preet Singh Shergill
Founder-director of  'For A Cause' NGO
An alumnus of Yadavindra Public School, Mohali
Studying law from Rayat College
Achievements: National Level Rifle Shooter
Received several awards from different state governments.
Father: Harpreet Singh, Politician
Mother: Kamaljeet Kaur, Homemaker
Future plans: To appear for UPSC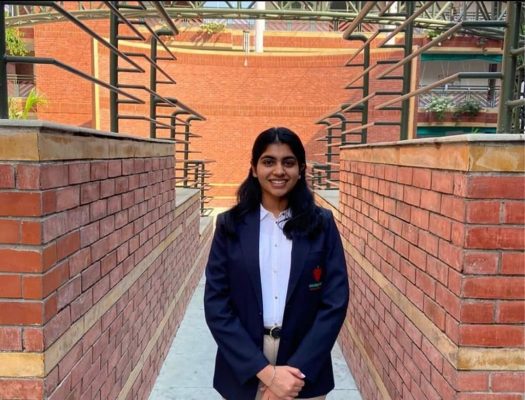 Ibaadat Bains
Project Director
Studied from Strawberry Fields High School
Studying BCom LLB (Hons.) from OP Jindal Global University
Father: YS Bains President Corporate Affairs Reliance JIO,
Mother: Anu Bains, Educator
Future plans: Practice law
Achievements: Won many awards, like Opportunity Identification award (MIT Launch- X Regional Championship),Crisis Management award,(Business Conclave organized by Sat Paul Mittal School), Best Delegate Award (Young Entrepreneurs Conference organized by Doon School), Special Mention award (JA Company Program, Regional round),Second runner up (Learning Paths School Business Conclave),Organized interschool competition on behalf of school for two consecutive years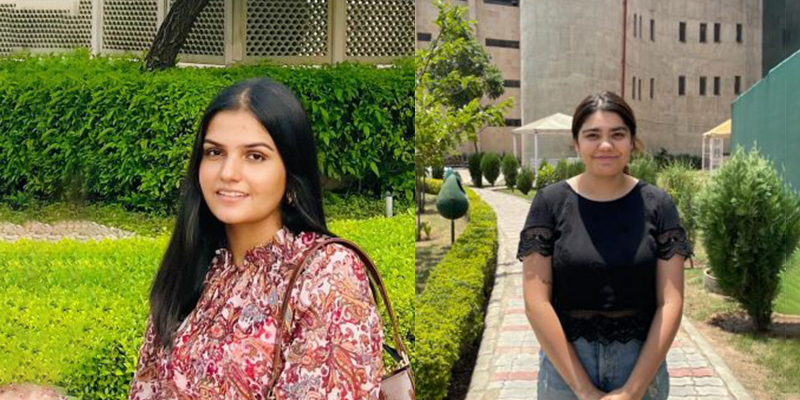 (Left) Sukhmani Dhaliwal, Deputy Project Director; (Right) Khushi Dhanoa, Advisory board member
Work done
Collaborated with various government departments and organised workshops and marathons to raise awareness about certain global issues such as pollution and cyber safety.
Organised donation drives which include donation of blankets, clothes and sanitary napkins.
Clothes have been donated by those who do not require them and been given to those who need them.
In order to promote the practice of blood donation, 'For A Cause' set up blood donation camps.
To promote local artisans we carried out a drive to donate diyas and visited an orphanage during Diwali
Conducted tree plantation drives to give back to the environment.
Reach out to 'For a Cause': Phone no – 7589315041
Email: foracausechd@gmail.com
Sankalp is another young NGO in Chandigarh formed in 2015 by some like-minded young minds which supports the education of the less-privileged children has adopted many economically weaker students and are sponsoring their education expenditures. It is also running Sankalp Shiksha Kendras at various locations across Chandigarh to offer free education to children.
Address:3156, Sector 38 B Rd, Sector 38-D, Sector 38, Chandigarh, 160036
Phone:082838 63156
Website: 
www.sankalpngo.org.in
The Pursuit Magazine is also a  venture for young hearts to share their stories on diverse topics such as literature, business, politics, economics, creative writing, fashion, feature stories, entrepreneurship, and more.