As part of a knowledge exchange programme, delegates from Milton Keynes City Council, England, visited the Integrated Command and Control Center (ICCC), Chandigarh.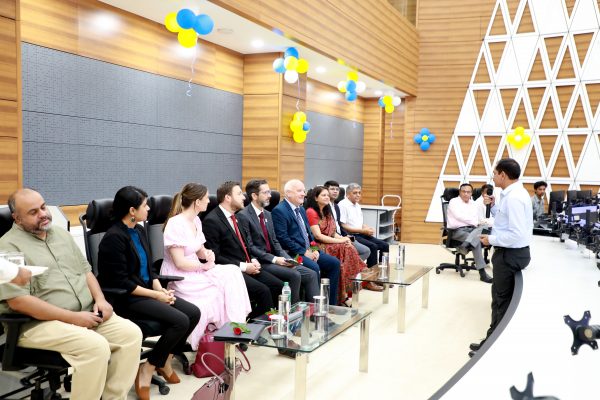 Chief Executive Officer of Chandigarh Smart City Limited, Anindita Mitra, IAS, gave a warm welcome to the delegates. She explained to them the concept of smart cities and all the projects being run under the mission in Smart City Chandigarh.
Ashish Sharma, Project Manager, ICCC Chandigarh delivered the presentation and demonstration highlighting the city's commitment to leveraging technology for the benefit of its residents.
One of the key highlights of the program was an in-depth discussion on the Intelligent Traffic Management System (ITMS) implemented in Chandigarh.
The delegates gained valuable insights into the functioning and significance of the ITMS, Adaptive Traffic Control Systems (ATCS), CCTV Surveillance for the purpose of safety & security, and Geographic Information Systems (GIS).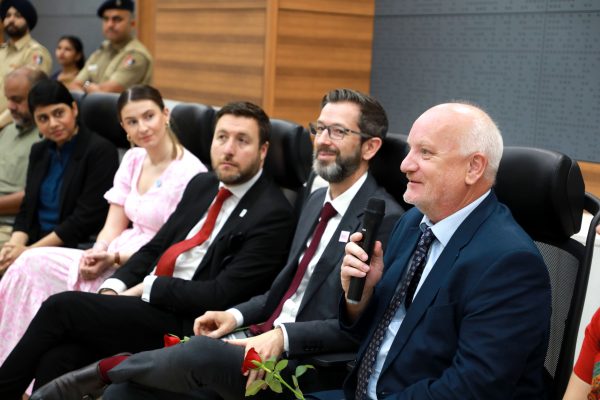 Ashish Sharma elucidated the comprehensive framework that combines cutting-edge technologies and AI to automate incident identification. The delegates were impressed by the city's commitment to utilizing technology to enhance public safety and security.
The program also featured a presentation by Sulabh Goel on the Public Bike Sharing project of Chandigarh Smart City which included the benefits, aims, and achievements of using PBS project in the city. The delegates gained insights into promoting sustainable transportation option and reducing carbon emissions. They were informed about how smart bikes were being used by food delivery persons like Swiggy & Zomato.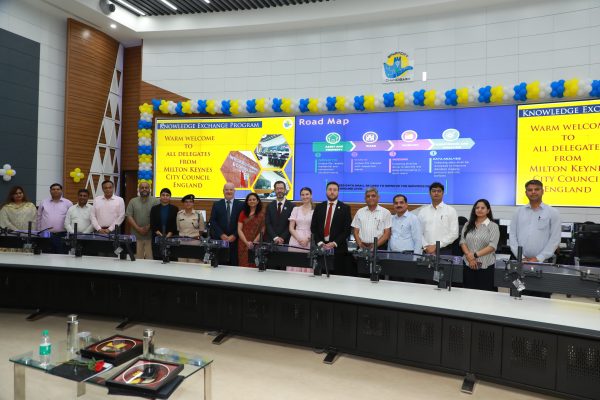 Delegates were also taken to the Police Command and Control Centre (PCCC), where Manisha Chaudhary, IPS, SSP, Chandigarh Police briefed them about the surveillance as well as challan system being carried on by the police team at the PCCC.
Delegates' Response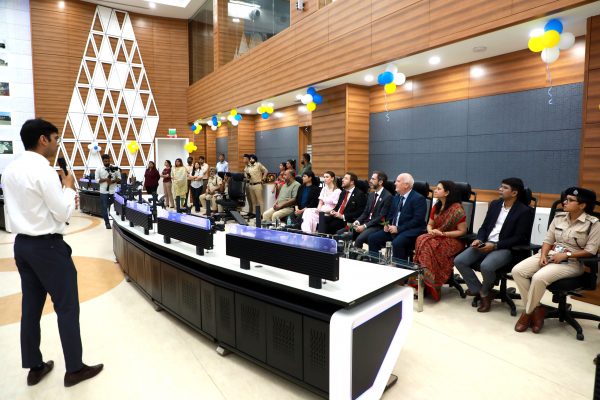 The delegation raised thought-provoking questions regarding the resolution and identification of incidents through the utilization of CCTV cameras and automation systems.
They expressed keen interest in understanding the application of Artificial Intelligence (AI) algorithms for incident detection and analysis.
Inquisitive delegates sought clarification on whether the insights and data collected through the city's smart infrastructure were accessible to the public. ICCC officials emphasized that while ensuring data privacy and security, relevant data is available on India Urban Data Exchange (IUDX) platform.