Professional running has been gaining steam in metros and big cities with the growing awareness about one's health. There are different formats, like ultra marathon, full marathon, and half marathon, in which one can participate.  However, running isn't as easy as it seems. It needs preparation and a rigorous training programme and a particular diet plan, especially if you are participating in a competitive format. Here is a quick half marathon training plan for beginners and why a training plan for half-marathon beginners is required.
What is a Half Marathon?
—

Half of a full marathon's distance (42.195 km or 26 miles 385 yards), or 21.0975 km (13 miles 192.5 yards), is called a half marathon.

—

A half marathon race is frequently staged alongside a marathon or a 5K run. It follows the same course with a later start, an earlier finish, or a shortcut.

—

Half marathon is also referred to as 21K, 21.1K, or 13.1-mile half marathon, to keep it in round figures and not confuse.

—

The Olympic or World Athletics Championships do not include the half marathon.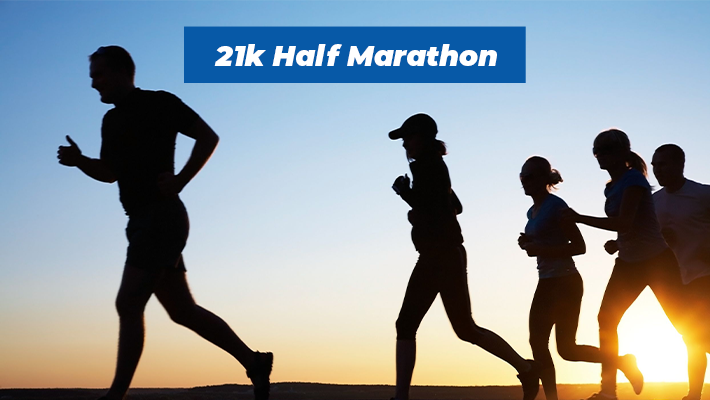 Key Factors of Half Marathon Training Plan for Beginners
Less prep time: Although it is a difficult distance, half marathon preparation does not require as much preparation as a marathon.
Time period for training: A training programme is the first step in preparation for a half marathon. The rigorous training must begin a week in advance, although you can start preparing a month in advance, if you are a beginner.
Types of Exercise: If you are running a half marathon for fun, then a normal training programme will do with focus on strength training (weights), stretching (exercise after the main session) and mobility (range of actions in which limbs are moved due to which joints loosen and lubricate).
However, if you are participating in a competitive half-marathon, then you need to work on speed, strength training, flexibility and mobility.
Warm Up: Initially run slowly, with low intensity, run at a comfortable pace; Ideally run for 5 minutes, then walk; as days of training progress, increase the time of running and decrease the walking time.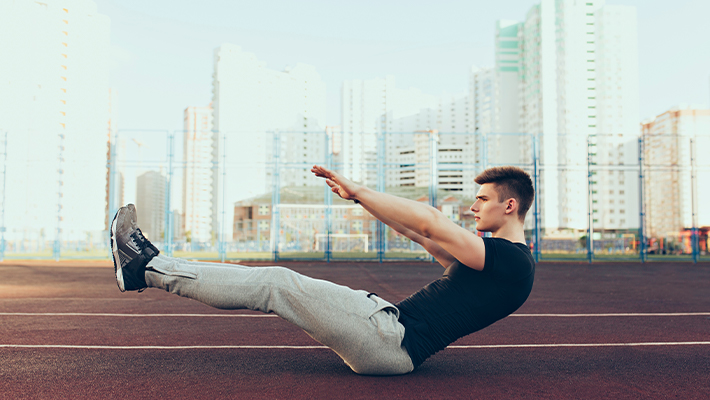 Cross training: It means alternating running days with physical activities like swimming, cycling or walking.
Injury prevention: During the preparation days, keep monitoring your body for injury, fear of muscle loss if nutrition is weak, or an injury due to overuse of muscles and joints.
Adequate rest: Rest is very important for long runners after every running session so that there is sufficient recovery and fewer chances of injury, especially for long runners.
Comfortable shoes: A lot will depend on the kind of shoes you are wearing. It will reduce the shock to your body and will definitely make your performance better. Look for specific kinds of shoes, depending on the kind of track  – whether you are running on the road, or rough rocky terrain, grass, or stadium track.
Read more here:  How to Know Which is the Best Running Shoe for You?
Barefoot running:  Some people also like running barefoot; then you have to pay a lot of attention to the technique of running rather than on shoes.
Road race etiquette:  Run in your designated corral (a start area given to each participant to give convenient race start to each runner), pull to the side of the road if you need to stop, and wear the Bib number in front on the chest, not on the back.
Half marathon training on treadmill: Make sure, the settings on the console support the intensity of your running requirement and the long distance, and has provision for an incline. Treadmill running will help you to pace yourself, but will not prepare you for an actual windy, rainy or cold weather that you may encounter on the actual day.
Diet Instructions for Half Marathon
—

You need to start carb loading and hydrating the body a week in advance.

—

Keep a gap of around 2 hours between your meal and training session

—

Two days before the marathon, lay more stress on hydrating the body.

—

Don't eat too much the day before the marathon.

—

Your performance will mostly depend on the kind of diet you have consumed in the last week before the marathon. How you prepare for a half marathon in terms of diet is the same as that of an ultramarathon or full marathon.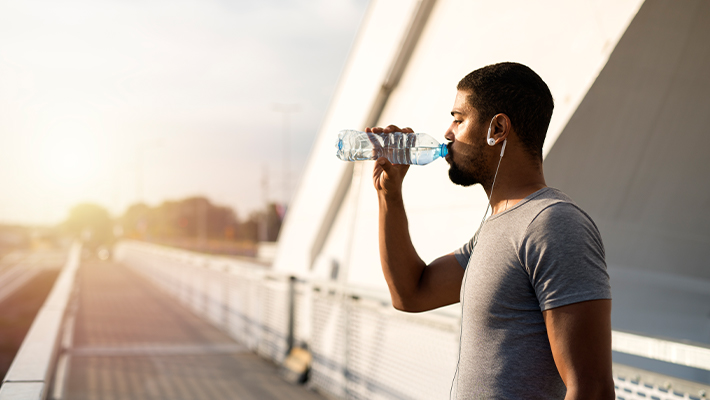 Half Marathon Race Day Tips for Beginners
Don't start running fast from the word go, take atleast 10 minutes to warmup
Prevent glycogen stores from depleting by running faster in the first half
Dont start running empty stomach, eat a banana butter sandwich or something light, but not processed food
Don't tie any kind of cloth around your waist
Stick to the corners of the raceline, than running in the middle
Try and fight air resistance by running behind somebody if its windy
Don't suddenly increase speed, do it gradually towards the end i.e. last 200 mts, countdown markers will help you know that the end is near
Official IAAF World Record in Half Marathon
Jacob Kiplimo of Uganda in men category; clocked 57:31, on November 2021 in Lisbon, Portugal
Ruth Chepng'etich of Kenya in women category; clocked 1:04:02, on April 4, 2021 in Istanbul, Turkey
In a nutshell, your training programme before the half marathon and the  diet plan will determine your half marathon preparation.