You can say that the Delhi-NCR region has become one of the fittest in North India or at least is trying to be. Given the amount of stress that the citizens of this place have to deal with every day, it only makes sense for them to be on the prowl for the best running routes in NCR wherever they can find them.
People have become more than just inclined to achieve their fitness goals. They have become determined. Helping them do that are some of the most amazing running trails and jogging tracks in and around the city. Let's have a look at some of these places right now: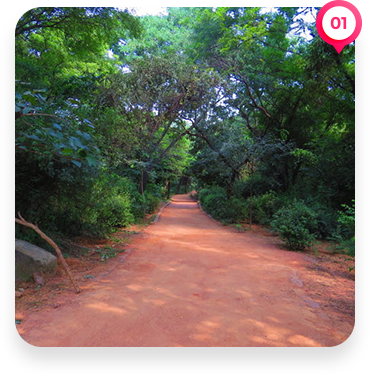 Sanjay Van
Sanjay Van is located close to Vasant Kunj and Mehrauli in New Delhi. Spread over an area of 443 acres, this is a beautiful place for a morning walk and a haven for bird watchers. It is also quite popular for its most amazing and scary ghost stories. This is also one of the biggest reasons that people frequent this forest for their evening walks. You would also want to experience something out of a horror-mystery novel by venturing into the green and dense pastures of the Sanjay Van. But let's not digress. If you are looking for one of the best running tracks in Delhi or the NCR, this is the place to be. You will find nature lovers, children, adults, the elderly, and probably everyone from every walk of life taking a walk here.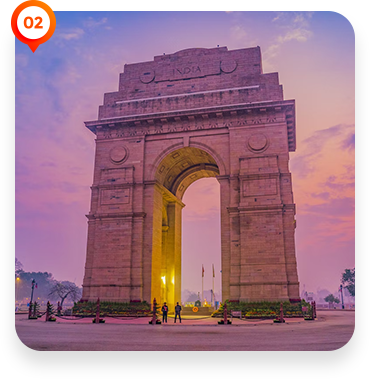 India Gate
India Gate is one of the most frequented places in New Delhi. The monument is dedicated to 70,000 Indian soldiers who had lost their lives during World War 1 under the British Raj. The road network that surrounds this great monument is iconic and one of the most popular places for runners and joggers both amateur and pro alike. The scenic beauty of this place is one of a kind, especially during the early days of winter when the fog just begins to set in. You will find endless vegetation, trees, grass, flowers, and shrubs all around you the moment you enter this beautiful area for a run. The gray roads contrasting with the green belts is a sight to behold and something that you will remember all day long.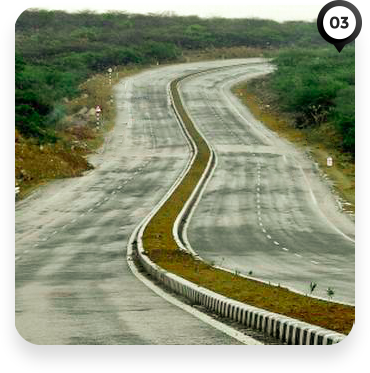 Gurgaon-Faridabad Road
The Gurgaon-Faridabad road is not one of those scenic places that you would want to visit but an ideal place for a serious runner. It is an uninterrupted stretch of seamless and flawless road that begins close to Faridabad, in proximity to the Shri Krishna Paramdham Mandir, and stretches till the Bristol Chowk intersection in Gurgaon. It is a 25 km run that you are going to enjoy every Sunday with your runner buddies. Needless to mention it is one of the most frequented running tracks in the Delhi-NCR region.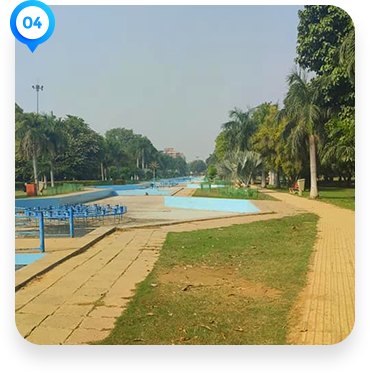 Leisure Valley, Gurgaon
The Leisure Valley in Gurgaon is also a great place for runners and joggers. It is a fun spot for anyone who wants to build endurance and stamina whether they are participating in a half marathon event or just want to impress their girlfriend. This park is located in sector 29, Gurgaon, and has a lot to brag about. You will find several little cafes here as well where you can hang out with your buddies if you are out for an evening stroll. This park is highly popular for its musical fountains too. The garden pathways and various segments studded with roses are going to take your breath away.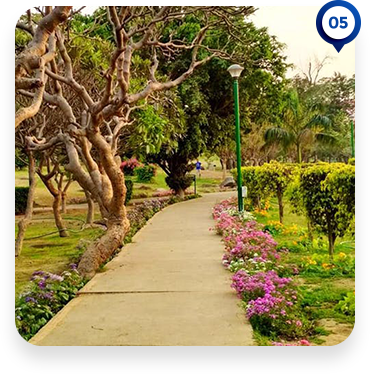 Nehru Park
Coming to Nehru Park, it is one of the most well-maintained public parks in New Delhi. It is also one of the largest that you will ever see all around the national capital. If you are a fitness freak, you will be happy to use the open-air gyms in this park. It has a lot of green stretches that are perfect for your morning and evening walks and runs. The location is easily accessible from any part of the national capital. This park also hosts several events throughout the year. It is famous for its music and food festivals that attract footfall from across the world.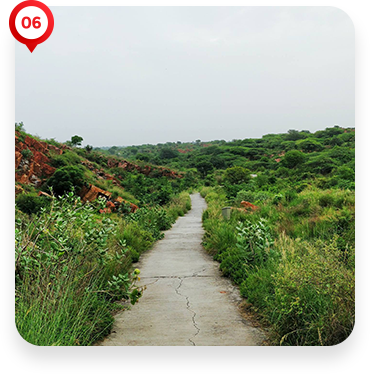 Aravali Biodiversity Park
Do you know that the Aravali Biodiversity Park has been declared India's first "other effective area-based conservation measures" site? On the occasion of World Wetlands Day, this biodiversity park that is spread across an area of 390 acres with beautiful vegetation and sprawling green pastures was declared a haven for not just citizens but scientists and ecologists too. It is also one of the most suitable places to begin your morning run if you are new to the whole routine. The fresh air that surrounds this area is enough to inspire and keep you motivated throughout the year. This biodiversity park is the result of the relentless effort of the urban local body of Gurugram and the lovely citizens of the city who want to make a difference in the environment they live in.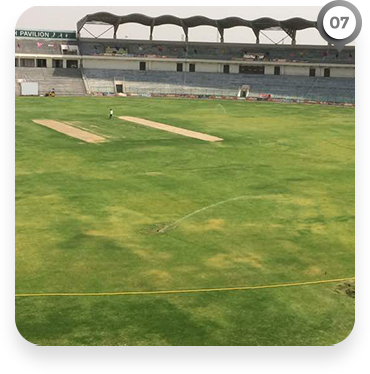 Noida Stadium
Noida Stadium is a modern-day marvel. It is one of the largest in the state and is ideal for people of all ages. You will find aspiring athletes right from the age of 5 years to veteran officers and army personnel over the age of 80 years working out on the same ground. This is also one of the perfect places for your morning walks and evening runs. It has a free walkway of over 2 kilometers which is going to inspire you to set new fitness goals this year. It is open for everyone 365 days a year which means no more excuses to stay put
Conclusion
Wasn't this amazing? Delhi certainly has a lot of surprises up its sleeve. Who knew that there could be so many running and jogging tracks and trails within an intimidating concrete jungle such as the national capital? These were some of Delhi's best running tracks; a softer side to this city that you should look forward to exploring.