For The Love Of Comedy!
If you are a true stand-up enthusiast, you would know about some of the most happening standup comedy clubs in Delhi and NCR. Even if you do not, it still doesn't make you any less of a comedy lover. Let's talk about a few such venues in and around the national capital region and a few here and there that are still well within your reach whenever you want to chill out with your friends in Delhi. So without much ado: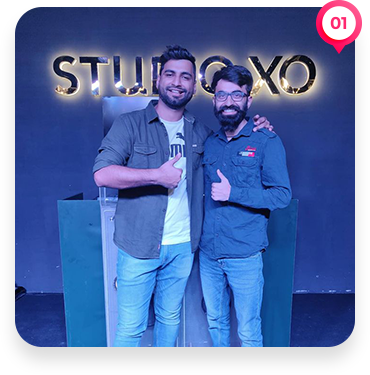 Studio XO Bar
The one thing that this place is quite popular for is the amazing crowd. The Studio XO Bar has the perfect balance of quantity and quality both in terms of food and comedy. You are going to fall in love with the mind-blowing ambiance of this place and the lovely interiors. This place is also a great place to enjoy blueberry cheesecake, banoffee pie, and various kinds of mocktails. Needless to mention it is one of the most highly visited spots for new entrants into the comedy scene along with veterans from all across the country. Studio XO Bar is a hotspot for talent and you will know that once you visit this joint with your loved ones.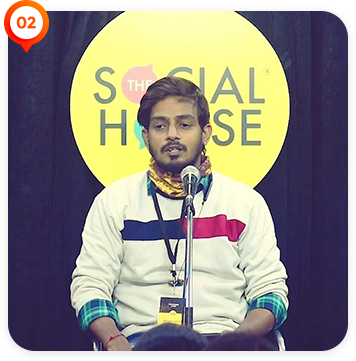 The Social House
The Social House is something that you will never be able to get enough of. They throw the best comedy events in Delhi; that's right! You get here a fantastic mix of presence of mind and intelligent wit. This is overall a very fun and vibrant place and especially suitable for students. The Social House is a very popular spot especially on the weekends if you are a true lover of poetry, storytelling, stand-up comedy, and various other performances. This is also a very well organised place and you will notice that the way the performers are lined up is in sync with one another. It is one of the most remarkable and well-decorated places too that you will ever come across. They have a very casual seating and they incorporate mattresses and other comfortable areas very intelligently. Saturday evenings at The Social House are a must-attend.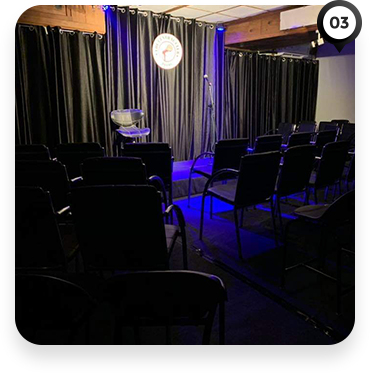 Central Club Of Comedy
The Central Club Of Comedy is a very typical Delhi night club and you will like this place the moment you set foot into it. Stand-up comedians, impersonators, slapstick experts, magicians, and even ventriloquists from all over the Delhi NCR region can find a spot here. There is something for everyone and anyone who has a very difficult palette to please. The artists that perform at the Central Club Of Comedy are aware that humour is a serious business and they will not let you down. You will never be able to get enough of the seasoned headliners that perform at this club regularly. It is clearly one of the most popular and delightful places to be at for comedy events in Delhi.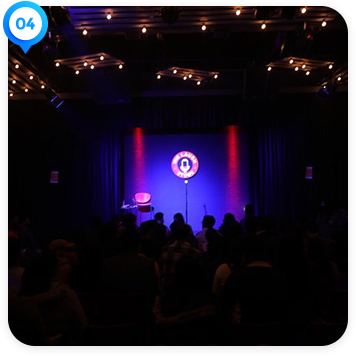 The Laugh Store
The Laugh Store is one of the leading brands in stand-up comedy venues that are capable of bringing both Indian and international humour to your table without much effort. They source their talent not only from Delhi, NCR but from across the globe. When you plan to visit the laugh store, you know that you are in for a fun night. This is the perfect place for drinks, comedy, and entertainment on short notice. The Laugh Store is always going to keep you on your toes and your stomach twisting with delight.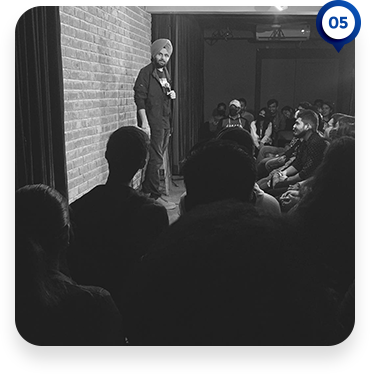 Happy High
This is another place that is known for its crowd and friendly environment. Happy High is one of the most popular spots for standup comedy events in Delhi. They have a wonderful mix of talent from all across India. Regional performers are a rage in this club and you will enjoy every second of your evening with these talented people.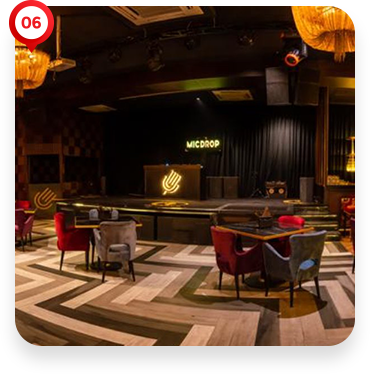 Mic Drop
Another great standup comedy venue in Delhi, Mic Drop does not just have awesome comedians up its sleeve but also a lot of good music that you can enjoy. It is one of the most happening places in all of New Delhi and one more thing that makes it unique is the beautiful terrace seating. If you are looking for veg Sushi, beetroot kebab, crystal dumplings, and pav bhaji that are out of this world, this is the place to be. Mic Drop is a venue that you can count on for the best in food and humour at the same time.
Chat Gully Studio
Chat Gully Studio is a very cosy setup and you will find it more than just impressive. It is also quite organised and highly professional when it comes to arranging live performances. If you are a comedy and poetry fan, Chat Gully Studio is for you. They also host various workshops in numerous disciplines such as art and craft, comedy, storytelling, poetry, and a lot more. It is located right in the heart of the Hauz Khas Village. The only downside to this place is that you cannot find any food here. The parking is usually full because this place is extremely popular. The weekends are buzzing with people and overflowing with talent from all over the country. This is one of the best places to watch your favourite performers in action.
Final Thoughts
When it comes to stand-up comedy clubs, New Delhi is never going to disappoint you. In fact, it is one of the most frequented hubs for live comedy, stand-up humour, poetry, and art lovers from all over the country. If you are looking for a fun night, quite literally, New Delhi is the place to be.