The Tricity is undoubtedly a haven for food enthusiasts, thanks to the diverse options it offers for dining out. New cafes and restaurants do keep adding up in the already long list, however deciding on an ideal destination for a pleasant outing can be quite taxing.
One of our favourite haunts, especially when it comes to their all-day breakfast menu is a hidden gem, Backpackers Cafe, located in the serene surroundings of Sector 9, Chandigarh. Established in 2007, the cafe is a trailblazer in the Tricity to introduce English-style breakfast in its menu.
Their extensive menu offers a diverse selection of breakfast staples that are sure to satisfy any palate, including the mouth-watering American-style breakfast dishes that will have you coming back for more. In addition, you can indulge in their delectable French toast or savour the timeless Bangers and Mash.
The cafe's menu is presented in an engaging format, making for a fun read while the travel guides provide additional company.  Here are some snippets from the menu: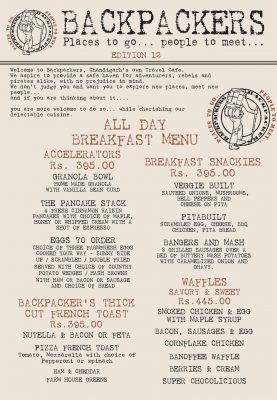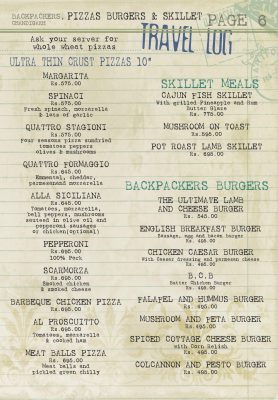 It boasts of an extensive menu, featuring everything from a variety of coffees and smoothies to creative sandwiches and pizzas, ensuring that there is something to satisfy every kind of craving.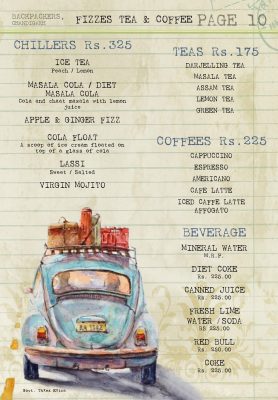 This cafe is renowned for its all-day lunch and brunch offerings, attracting vibrant youngsters and travellers alike.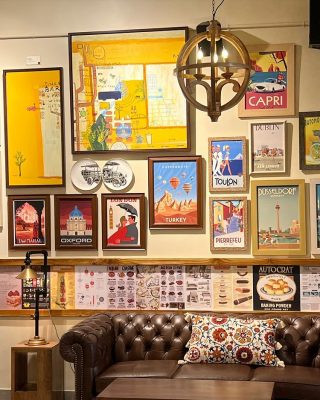 During your visit, make sure to take in the restaurant's unique and eclectic decor, which is crafted with meticulous attention to even the smallest detail.
The ambience is  enhanced by the cafe's creative travel-related artefacts which add to its charm and character.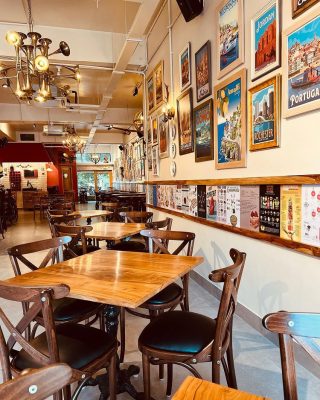 Whether you're seeking a quick bite or a leisurely meal, the cafe's effervescent and lively ambience will undoubtedly elevate your mood. With a variety of travel magazines available to peruse, you can easily spend hours sipping your brew and engaging in casual but interesting conversations.
The buoyant atmosphere of the café keeps it bustling with activity all day long, with the cafe's all-day breakfast options being a particular favourite among patrons. Housed at the Nexus Elante Mall before moving to its current location in the exquisite and upscale Sector 9 of Chandigarh, this eatery has become a favourite among food aficionados.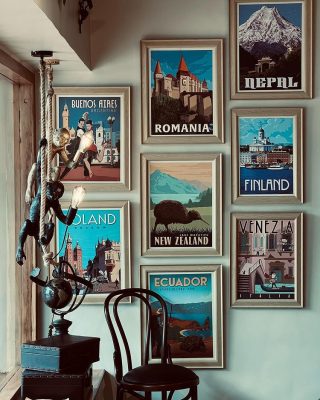 Timing: 8:30 am to 11 pm
Address: SCF 16, Inner Market, 9-D, Sector 9, Chandigarh, 160009
Price range:  Approx. 1600 for two persons