The materialistic world can be a hectic and overwhelming place, leaving us feeling frazzled and disconnected from the natural world around us. But for those seeking respite, a place to unplug and recharge in the beauty of Nature, there is a new and unique dining experience that promises to rejuvenate your body, mind, and soul. A destination nestled deep in the heart of the forest, 25 minutes away from Chandigarh, lies a secret oasis on the banks of the siswan dam called Prey.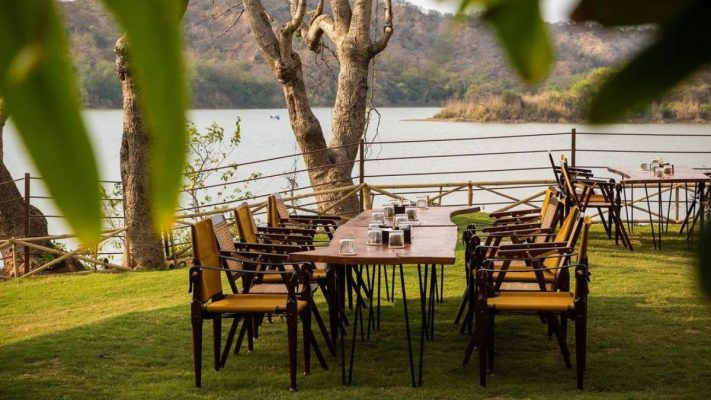 A Culinary Journey: Explore Original Flavors at Prey
A reservation-only restaurant, Prey offers a rare and magical dining experience that transports you away from the noise and chaos of the city and immerses you in the serene environment of the Siswan Dam.
If you are seeking a truly original flavour experience, look no further than Prey which is a few minutes' drive from Chandigarh. With its impressive menu that combines the best of Mughlai and Italian cuisines, Prey promises to give your taste buds a delectable taste of culinary ecstasy. The menu at Prey restaurant is a fusion of local and international cuisines, featuring bold and exotic flavours that are sure to tantalize your taste buds. From succulent grilled meats to delicate vegetarian dishes, the chefs at Prey create culinary delights that are visually impressive.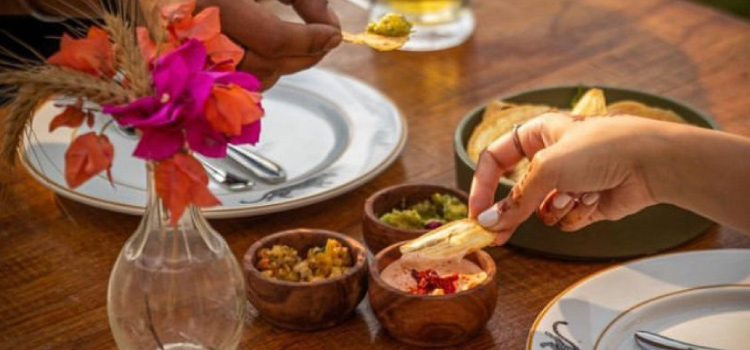 Start with tantalizing appetizers such as succulent Mughlai kebabs infused with aromatic spices, or savour the delicate flavours of Italian bruschetta topped with fresh, ripe tomatoes and fragrant basil. The menu at Prey is designed to take you on a voyage of flavours, where each bite tells a story of culinary excellence and innovation.
For the main course, indulge in the rich and hearty flavours of Mughlai cuisine with dishes like tender butter chicken simmered in a velvety tomato gravy or succulent lamb biryani layered with fragrant basmati rice and aromatic spices. Alternatively, explore the depths of Italian cuisine with dishes like creamy risotto drizzled with truffle oil or handmade pasta tossed in a luscious tomato and basil sauce.
Enchanting Dining Amidst Siswan Dam's Natural Beauty 
The real magic of Prey lies in its breath-taking surroundings of Siswan Dam. The restaurant is located in the heart of the forest, surrounded by trees, wildlife, and the calming sound of running water. The open-air setting of the Prey restaurant allows you to breathe in the fresh forest air and immerse yourself in the natural beauty of the area, with wooden tables and chairs giving a British cottage-type cosy feel. The walls were adorned with paintings of wild animals, adding to the overall theme.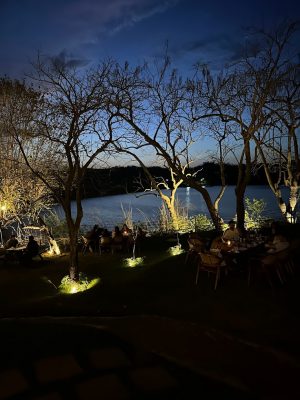 As the day draws to a close, the restaurant transforms into a peaceful haven, with a stunning view of the sunset over the Siswan Dam providing the perfect backdrop for a delightful dinner date.
Prey is a true hidden gem, where you can escape the hustle and bustle of the city and connect with Nature.
Service Options: Dine-in; Takeaway
Location: Promenade, Siswan Dam, Siswan, Mohali, Punjab
Contact: 99888 51333
Best time : 6:30pm —8:30 pm slots
Cost: ₹1500 for two