The recently-inaugurated, mesmerising new addition to the renowned Chandigarh Botanical Garden, the Bonsai World,  has captured the hearts of visitors with its exquisite miniature trees, offering a glimpse into the ancient art of bonsai cultivation, an art form that symbolises harmony between humanity and nature.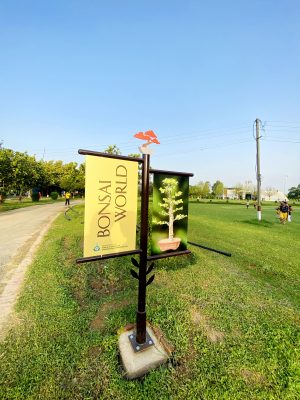 An assemblage of 74 different bonsai plant species ranging up to 35 years of age, The Bonsai World is a part of the visionary mission of the UT administration LiFE (Lifestyle for Environment).
About Bonsai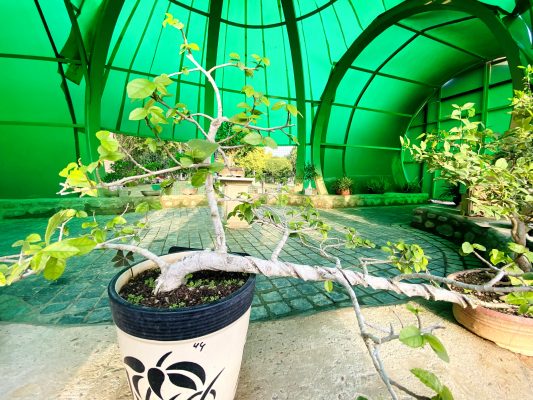 Bonsai, the art form of cultivating miniature trees, is often associated with Japan, but its origins lie in China. Through meticulous techniques such as crown pruning, root pruning, and wiring, Bonsai artists transform ordinary trees into enchanting miniature replicas of their larger counterparts. The term 'bonsai' is derived from the combination of two Japanese words: 'bon', meaning shallow pan, and 'sai', meaning plant, which together represent the concept of pot or tray planting.
Bonsai World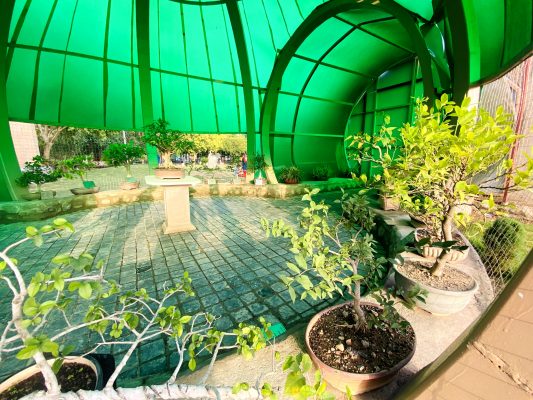 The Bonsai World is situated within the Botanical Garden, an eco-tourism site near Sarangpur village in New Chandigarh. It is a semi-structural greenhouse that houses various species of bonsai trees.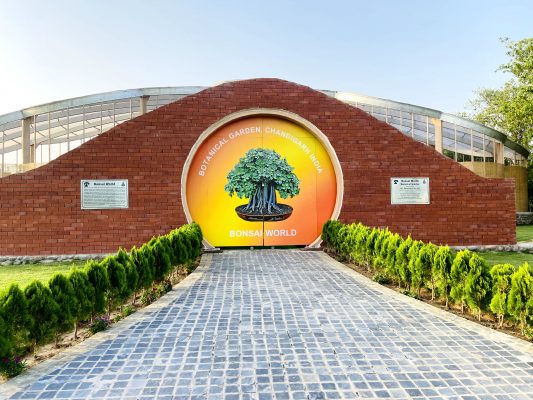 The expansive botanical garden comprises 15 distinct botanical sections, with the primary objective of fostering research, education, ex-situ conservation, and raising awareness about our rich floral heritage. Moreover, the garden plays a pivotal role in promoting eco-tourism in Chandigarh. It attracts visitors from all walks of life, catering to a diverse range of audiences.
The Bonsai World serves as a platform for marvelling at the artistry and beauty of bonsai, while also serving scientific and educational purposes. Although predominantly closed for public viewing, it offers glimpses into the captivating place of bonsai, providing visitors with a unique experience.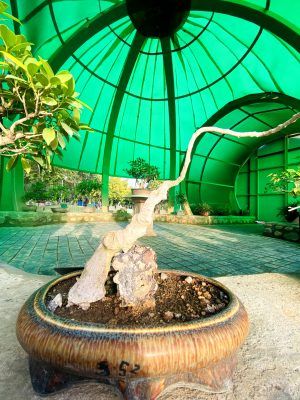 Initiative of UT Administration
The Bonsai World serves as a testament to the UT Administration's commitment to promoting environmental consciousness and sustainable living. Under the overarching mission of LiFE, the UT Administration recognizes the significance of influencing behavioural change to ensure a greener and more sustainable future. By creating spaces like the Bonsai World, it seeks to cultivate a deeper connection between individuals and nature, encouraging them to adopt eco-friendly practices in their daily lives.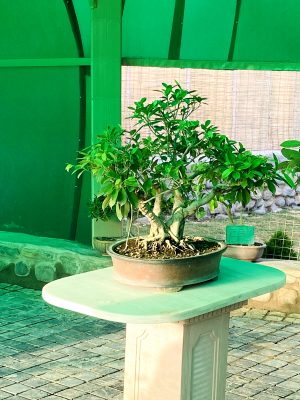 Debendra Dalai, Chief Conservator of Forests and Chief Wildlife Warden, UT, expressed his enthusiasm for the newly established Bonsai World, stating, "This garden serves as a platform for plant research, education, and awareness. The addition of the Bonsai World will further enhance the garden's allure, which already attracts approximately 3,000 visitors daily."
Visiting this place offers a serene escape from the bustling urban environment. As visitors marvel at the miniature trees and witness the meticulous craftsmanship behind each creation, if you seek a tranquil sanctuary where art and nature intertwine, do not miss the opportunity to explore the Bonsai World.
(The writer, Shweta Yadav, is an independent writer and researcher, passionate about uncovering untold narratives)