The Chandigarh Administration celebrated the 9th International Day of Yoga on June 21 with the Rock Garden as the backdrop. This year's theme, 'Yoga for Vasudhaiva Kutumbakam,' embraced the essence of global unity.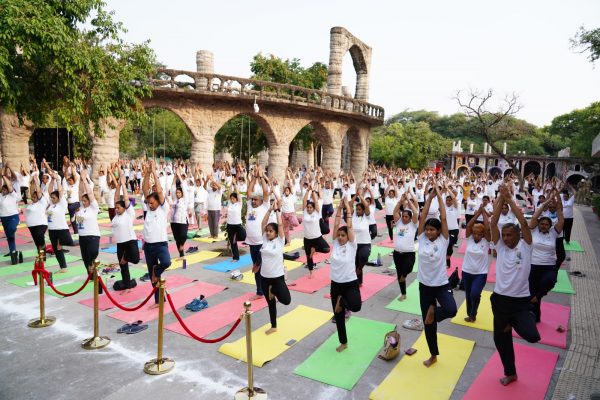 Banwarilal Purohit, Administrator UT Chandigarh, was the chief guest, and Gajendra Singh Shekhawat, Minister of Jal Shakti, Government of India, was the guest of honour. Mayor Anup Gupta and other eminent officers of UT Chandigarh Administration actively participated in the yoga programme.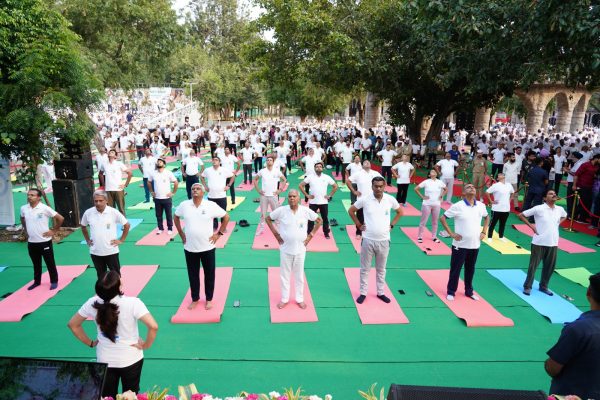 Approximately 1000 participants from various walks of life had assembled at the venue grand event. The audience also witnessed live streaming of Prime Minister Narendra Modi's  address from the United States.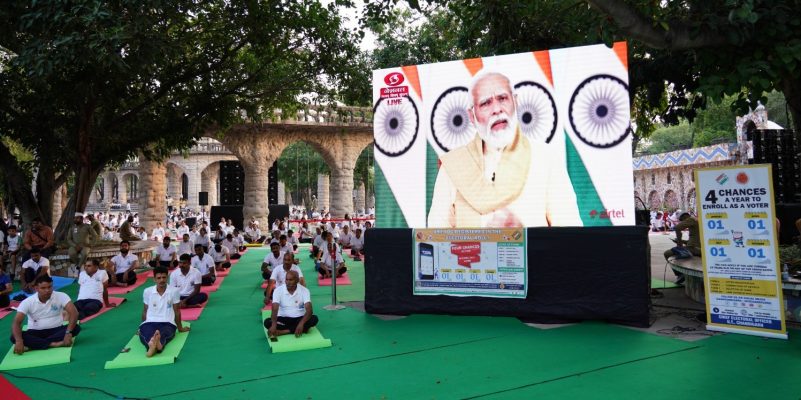 The iconic Rock Garden served as a picturesque backdrop as yoga enthusiasts from the Directorate of AYUSH, Department of Tourism, Central Government departments, Govt. College of Yoga Education & Health (Sector 23), and teachers and students of government colleges, joined hands with various organizations and NGOs. Many organisations like Art of Living, Patanjali, Bhartiya Yog Sansthan, GRIID, Khelshala, Brahma Kumaris, Bihar School of Yoga, Nirankari, Institute for the Blind, Brahmrishi Yoga Training College, Yoga Federation of India, Chandigarh Yoga Association, and Chandigarh Yoga Sabha came together to perform an array of invigorating yoga asanas.
In addition to the grand yoga session held at the Rock Garden, the International Yoga Day celebrations extended far and wide across Chandigarh. Over 100 different locations throughout the city played host to yoga sessions, engaging a diverse range of participants. From parks and community centers to schools, people of all ages and backgrounds came together to embrace the holistic practice of yoga. This widespread participation highlighted the collective enthusiasm and commitment of the Chandigarh community towards incorporating yoga into their daily lives. The city truly resonated with the spirit of unity and well-being, making the 9th International Yoga Day a resounding success.