The inauguration of the first synthetic jogging track in the Tricity at Sukhna Lake marks a significant milestone in the efforts of the Chandigarh Administration to create a healthier lifestyle for city residents. It is expected to attract fitness enthusiasts, athletes, families, and individuals of all ages who wish to embrace a healthier lifestyle.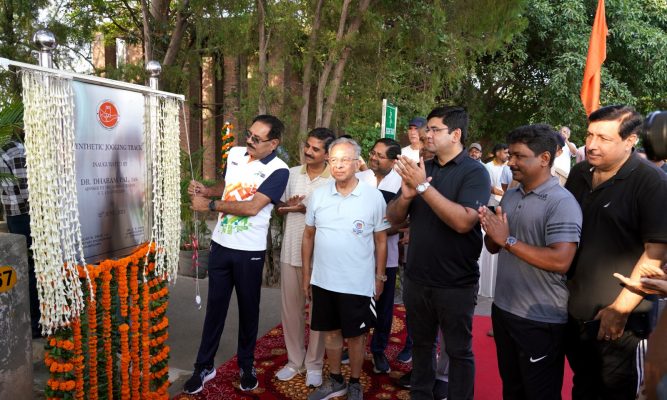 The inauguration ceremony of the first synthetic jogging track was done by Dr Dharam Pal, Adviser to the Administrator, UT.
Having a length of 1800 mt, the first synthetic jogging track of the city has been constructed using state-of-the-art materials and technologies with an aim to provide modern and sustainable infrastructure for the local community to engage in outdoor physical activities.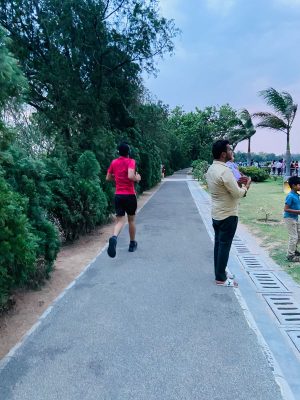 Also Read: Sukhna Lake's Running Track Upgraded From Cinder to Synthetic
It offers several advantages over cinder track. Its resilient surface provides cushioning and reduces the risk of injuries, making it suitable for individuals of all fitness levels. Additionally, the track's durable and weather-resistant properties ensure year-round usability, regardless of the prevailing weather conditions.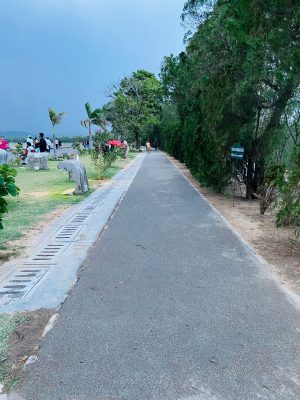 ​In order to conserve and save water falling in the catchment area along the entire lake, the water shall be collected through channels provided along track. This collected rain water shall be put up in lake which will facilitate the conserving of rain water and also add to water level of Sukhna Lake Chandigarh in future.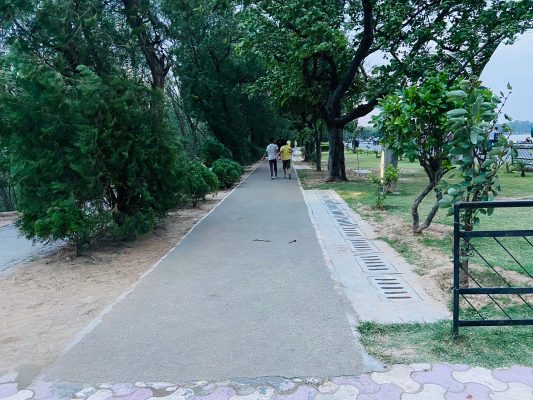 Whether you're an athlete pushing your limits or a casual jogger seeking a peaceful workout, the synthetic track caters to all. The well-maintained surface offers excellent grip and shock absorption, minimizing the risk of injuries and enhancing the overall running experience. It's a delight to feel the rhythmic pounding of your feet on the track as you immerse yourself in the tranquil surroundings.
The presence of fellow fitness enthusiasts adds to the vibrant energy of the synthetic track. You'll find individuals from all walks of life, united in their pursuit of wellness. The shared enthusiasm and mutual encouragement create a sense of community, making each visit to the track a social and invigorating experience.