Libraries offer a world of literary treasure and intellectual growth. Whether you are seeking rare historical archives, scholarly resources, art exploration, international literature, or a vibrant community experience, these libraries have something for everyone. Remember, within the pages of the books in these libraries, await countless adventures of the mind. CityWoofer curated a list of the top libraries in Chandigarh, each offering a unique experience for bibliophiles. From rare collections to state-of-the-art facilities, these  Chandigarh libraries are a testament to the city's commitment to nurturing intellectual growth.
 Top 7 Libraries in Chandigarh:
1. TS Central State Library, Sector 17, Chandigarh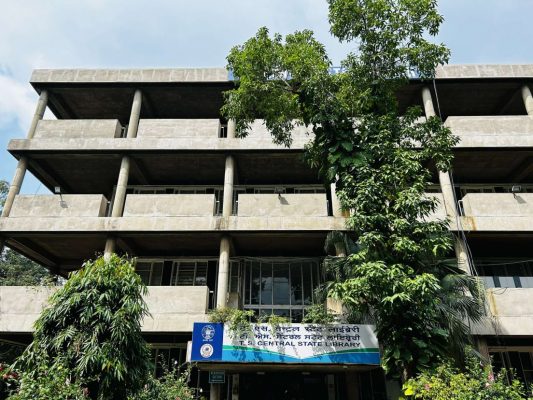 Established in the year 1955, it is named after Tarlok Singh, a member of the 1st Planning Commission of India after independence. This library was the first to be established in the city under the first five-year plan. Initially, it was covered under the 'Promotion of Art and Culture' scheme of the Govt. of India, however, after the reorganisation of the state of Punjab, it came under the control of the Chandigarh Administration. This library was housed in a government school in Sector 23, Chandigarh, now it has a grand four-storey building. It is one of the top libraries in Chandigarh.
It has two branches, one in Sector 27. And the other one is in Manimajra. The library also has a Mobile Van that visits the distant corners of the city on a predefined schedule to offer lending services.
This library has a rich collection of more than 2,23,800+ documents. This vast collection has been computerized using LybSys software. All kinds of books can be found here, it is best  known for its  amazing collection of English literature.
This library subscribes to 40 newspapers and 150 magazines with different frequencies. Back files of selected newspapers (The Tribune, Indian Express, Times of India and Economic Times) are also maintained in the library for reference purposes.
Location: Sector 17, near DC Office, Chandigarh
Contact Number: 0172 270 2565
Membership: UT residents can avail of this library in Chandigarh free of charge, but deposit a security amount which is refundable at the time of withdrawal of the membership. The membership is required to be renewed every year, the renewal form can be obtained from the office. The security fee for Children is Rs 150, adults (below 16) is Rs 500, govt employees Rs 250 and outsiders Rs 1000.
Timing: 10:00 am to 5:30 pm
Closed on Sundays, gazetted holidays and the last Saturday of every month.
Email: csl@chd.nic.in
Website: http://cslchd.gov.in/
2. A.C. Joshi Library, Chandigarh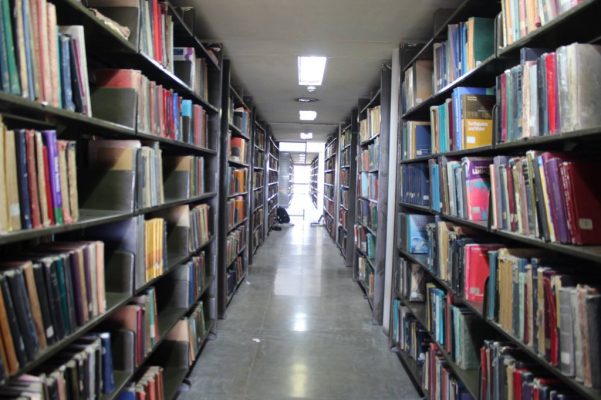 Named in honour of the esteemed Vice-Chancellor of Panjab University, A.C. Joshi, this library in Chandigarh is a hallmark in the pursuit of knowledge. Its origins trace back to 1947 when it was established in the U.S. Club, Shimla. Today, this centrally air-conditioned library boasts a spacious seating capacity for over 500 readers, providing a comfortable and conducive environment for intellectual exploration.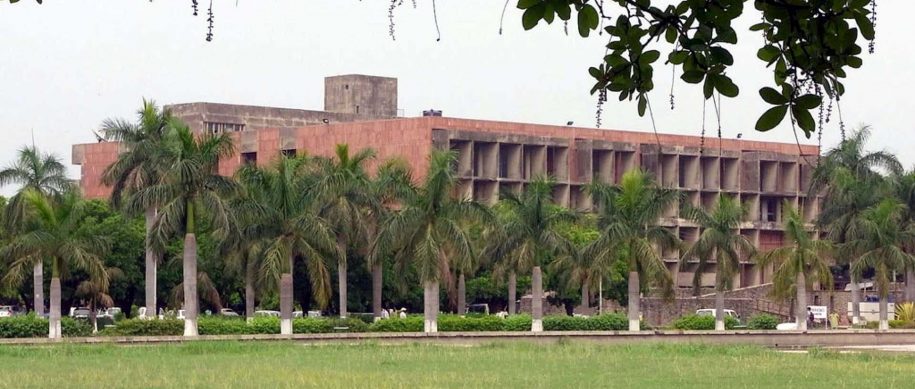 A.C. Joshi Library is home to an impressive collection, encompassing more than 6.4 lakh publications and count as a one of the biggest libraries in Chandigarh. Its shelves are adorned with a vast array of books, bound volumes of journals, thesis/dissertations, rare books, reports, government documents, and even backfiles of newspapers. This comprehensive collection caters to the diverse academic and research needs of its visitors.
What sets A.C. Joshi Library apart is its commitment to accessibility and convenience. It is the only library in Chandigarh that operates 24×7, ensuring that knowledge seekers have unrestricted access to its wealth of resources at any time.
Location: Sector 14, Panjab University, Chandigarh
Contact Number: 0172 2534551
Membership: The library provides membership to faculty, students, alumni, and research scholars of Panjab University. External memberships are available for researchers and professionals on a case-by-case basis.
Timings: It remains closed on Sundays and public holidays.
Website: http://library.puchd.ac.in/
3. Divisional Library (South) or The State Library, Chandigarh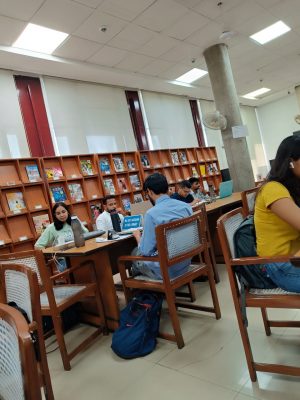 Embracing the spirit of community engagement and literacy, the Chandigarh State Library offers a diverse collection of books spanning various genres and interests, catering to readers of all ages. It is one of the best libraries in Chandigarh whose commitment to promoting education and cultural exchange is evident through its engaging storytelling sessions, book launches, and educational workshops.
Location: Sector 34, Near Gurudwara, Chandigarh
Contact Number: 0172-2676002
Membership: The Chandigarh State Library welcomes individuals of all backgrounds to become members. Membership plans are affordable, with an annual fee of Rs 200 for adults and Rs 100 for students. The library also offers special concessions for senior citizens in Chandigarh.
Timings: The library opens its doors from 9:00 AM to 10:00 PM, Monday to Sunday
Website: http://chdstatelibrary34.org/
4. British Council Library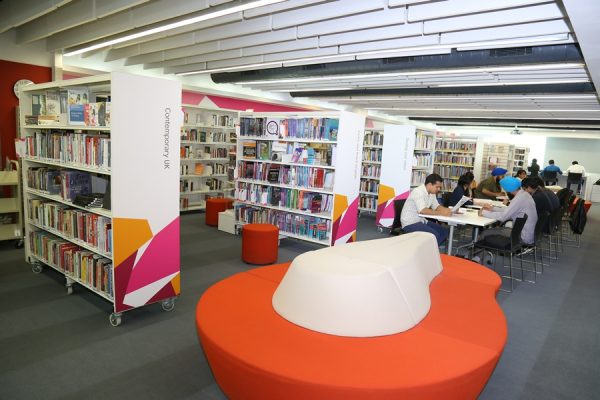 At the British Council Library in Chandigarh, you'll discover a treasure trove of diverse reading materials, spanning from captivating fiction and short stories to thought-provoking works in life sciences and graphic arts. This Chandigarh library goes beyond traditional book collections, offering an extensive range of resources, including journals, CDs/DVDs, and audiobooks. It is must-visit library among the famous libraries in Chandigarh. What sets it apart is the unlimited access it provides to a wide array of online content, including e-journals, academic e-books, newspapers, contemporary magazines, and even independent movie streaming.
Location: C515, 5th Floor, Elante Office Block, Chandigarh
Contact Number: 0120 456 9000
Library Timings: Monday – Saturday (11:00 am-7:00 pm), Sunday closed
Website: https://www.britishcouncil.in/about/what/our-presence-in-india/british-council-chandigarh
5. Browser Library & Book Store, Sector 8, Chandigarh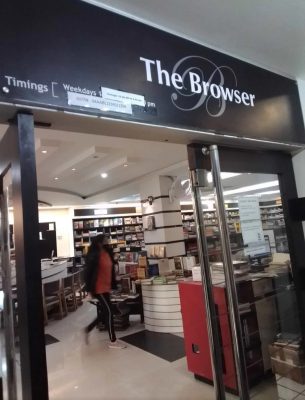 Situated in an upmarket in Chandigarh, it has become one of the most renowned and frequently visited libraries in the city.
What sets this Chandigarh library apart is its exceptional collection, which is nothing short of remarkable. Spanning various genres, from children's literature to fantasy, fiction to romance, there is something to enthral every reader. The diverse selection ensures that individuals with varying tastes and preferences can find their literary treasures on its shelves.
In addition to its vast collection, this library boasts a team of dedicated individuals who share a profound passion for reading and storytelling. Their expertise and love for books contribute to the overall enchantment of the place. Their presence ensures that visitors not only have access to a multitude of books but also receive knowledgeable assistance and recommendations.
Location: SCO-14-15, Madhya Marg, Sector 8C, Chandigarh
Contact Number: 0172-2547340
Membership:  Rs 2,000 – Rs 4,0000
Timings:  10:00 am – 6:30 pm, Sunday closed
Facebook: https://www.facebook.com/browser8/
6. Beant Singh Memorial Library
This remarkable library in Chandigarh houses an extensive collection of books that cover a wide range of subjects, including religions such as Jainism, Buddhism, Taoism, Zoroastrianism, Hinduism, Sikhism, and Confucianism. It is one of the popular libraries in Chandigarh and  also offers a diverse selection of literature on Indian folklore, the history of different countries, Indian epics, biographies of Indian personalities, world wars, and religious and cultural movements.
Location: Sector 42B, Chandigarh
Contact Number: 0172 2621409
Library Timings: Monday-Friday (8:00 am-8:00 pm)
Saturday-Sunday (10:00 am- 6:00 pm)
7. Government Museum and Art Gallery Library, Chandigarh
Situated within the renowned Government Museum and Art Gallery, Sector 10, Chandigarh, this library is a hidden gem for art enthusiasts and researchers. Boasting an extensive collection of books on art, archaeology, and anthropology, it provides a serene environment for contemplation and exploration. The library's proximity to the museum adds a touch of aesthetic bliss to the reading experience. It is one of the most visited libraries in Chandigarh by art lovers.
Location: Sector 10-C, Jan Marg, Chandigarh
Membership: This library in Chandigarh welcomes visitors free of cost. However, a nominal refundable security deposit of Rs 100 is required to avail of borrowing facilities.
Timings: You can visit the library from 10:00 AM to 4:30 PM, Tuesday to Sunday. It remains closed on Mondays and public holidays.
(The writer, Shweta Yadav, is an independent writer and researcher, passionate about uncovering untold narratives)