Punjab becomes even hotter in the summer. This is not only because of the weather but also because it has some of the most frequented tourist destinations and almost unexplored interesting travel spots. You might not have even heard of some of the tourist places to see in Punjab that we are going to tell you about. Some of them are highly underrated, while others are relatively unknown. Let's talk about a few beautiful and "worthy of your time" summer destinations or tourist places to visit in Punjab.
7 Tourist Places to Visit in Punjab: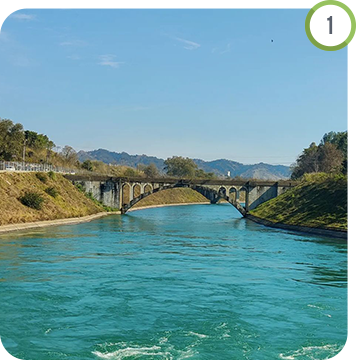 1. Bhakra Nangal Dam
This dam is the fourth largest in India and what makes it even more special is that it is just next in line in popularity after the Tehri dam. The Bhakra Nangal dam attracts thousands of tourists every month because of its grand size and the natural beauty that surrounds it. It is one of the popular places to visit in Punjab.  It has some of the most beautiful views of the reservoir and the city from its tourist track. It is a magnificent structure that is a great picnic spot for tourists from across the state. You can easily find your way to the Bhakra Nangal dam if you are anywhere close to Chandigarh or Mohali. This dam has a height of 225 m and is situated on the Sutlej River.
2. Purthu, Mini Goa, Pathankot
Purthu is in the heart of Pathankot and is very popularly known as Mini Goa. It is located close to Basoli which is in Kathua, Jammu. As soon as you enter this popular Punjab tourist place, you will find yourself facing a beautiful huge lake formed due to the Maharaja Ranjit Sagar Dam. It is one of the most interesting places to visit in Punjab and is frequented by people from all over the state. The landscape and topography of this tourist place remind you of Goa and other coastal regions of the country. States such as Punjab, Jammu, Kashmir, and Himachal Pradesh have superior connectivity with this area making it one of the most popular tourist destinations for a weekend getaway. You can find various sports activities to do here on a budget. This makes it an ideal picnic spot for people of all ages.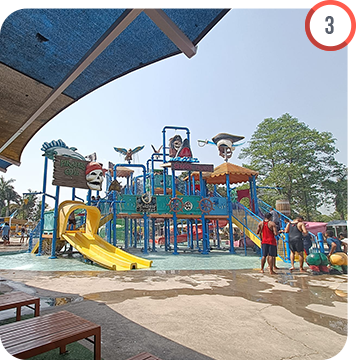 3. Fun City Water Park, Chandigarh
We all know about the Fun City Water Park Chandigarh. It is a very popular summer destination among the tourist places to visit in Punjab and is spread across an area of 43 acres. It is located in Ramgarh which is practically a part of the Tricity region. It has 20 different rides for kids and adults. Fun Flight, Spacewalk, Big Apple, and TOTO Train are some of the names that you must have heard of already. If you are looking for Punjab tourist places for a rejuvenating activity during the summer, Fun City Water Park is the place to be. This could be a thrilling adventure that you can embark upon with your family and friends.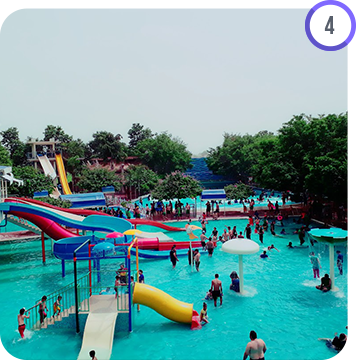 4. Wonderland, Jalandhar
The Wonderland Theme Park Jalandhar is spread over 11 acres of picturesque land. The Jalandhar bus terminus is around 6 km from this theme park. The Nakodar Road railway station is only 8 km from this spot. This means that reaching this theme park is not going to be that difficult. This waterpark is one of the wonderful tourist places to visit in Punjab.  It offers so many thrilling rides that you will never get bored of this place. You have flying jets, boating, a playhouse, a horror house, slide splash, and so much more. This tourist place is open every day from 9:00 a.m. to 10:00 p.m. and to top it all, it also has an aqua dance floor. Nothing can beat the heat like the fun you are going to have at Wonderland, Jalandhar.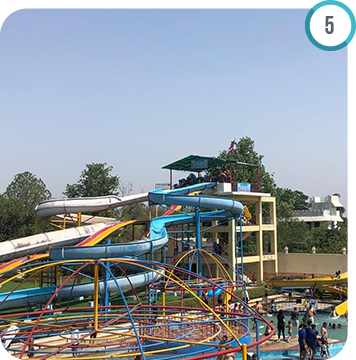 5. Thunderzone, Chandigarh
Even the name of this Punjab tourist place sends thrills and chills down your back because it sounds so cool and fun at the same time. This is one of the most exciting water theme parks and tourist places to visit in Punjab that you will ever come across. It is surrounded by lush green lawns and is spread across a scenic stretch of land of almost 11 acres in size. Thunderzone is located just 13 km from Chandigarh and 4 km from Mohali. It has 12 rides that you will never find anywhere else.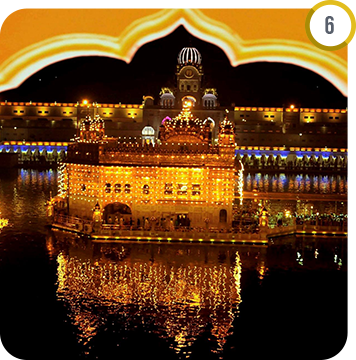 6. The Golden Temple, Amritsar
How can you forget to visit The Golden Temple, especially if you plan a summer trip in Punjab? The Golden Temple is popularly known as Sri Harmandir Sahib as well and it is a highly popular cultural and religious shrine that holds importance to people of practically every faith from all over the country and the world. It is must visit place among tourist places to visit in Punjab. It is not just a spiritual but a patriotic centre as well. The best time to visit the Golden Temple is right now. The ideal duration should be around 3 or 4 days because that is how long you are going to take to bask in all the beauty of this city.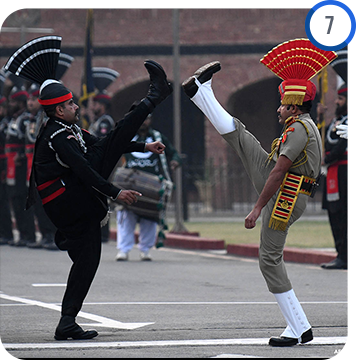 7. Amritsar-Wagah Border
The Amritsar-Wagah border is the international border between India and Pakistan and is another highly favourite summer tourist place for people not just in Punjab but the whole country. It is one of the best tourist places to visit in Punjab where Amritsar and Lahore cross paths. You can see buildings, roads, and landscapes of both cities standing on this spot. It is one of the most popular Indo-Pak borders and is known for its various processions and performances. You can reach here by air, train, and road.
If you are planning a getaway this weekend, these tourist places should be your priority. You are going to have a blast exploring the rich heritage and culture of Punjab all over again.