Sitting under the blanket of golden sunshine and unbelievable views of Shivalik
hills across Chandigarh, having a glass of pungent drinks, savouring the
scrumptious food with your squad while jamming over the classic songs. Vibe
check? Finding a perfect rooftop restaurant with awe-inspiring views, comfy vibes and the best food is a task.
Achieve a listing of the upside restaurants in Chandigarh that may cause you to
feel on high of the world! Plough ahead and skim on….!
1. The Reef
Looking for a work-friendly space with a symphonious atmosphere to enjoy as well? The Reef should be on your list then. This most happening sky lounge of Tricity has a stylish luxurious setting, beautiful lights, mouth-watering food & drinks, all under the clear blue skies as a canopy.
Address –  Sector 7, Madhya Marg, Chandigarh
Expected Price – Rs 1200 for two
For Enquiry Call – 98042 62000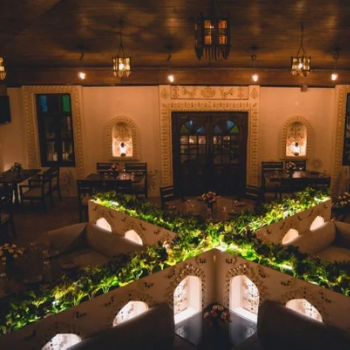 2. Baithak
Baithak offers you the most fine-dining experience. The elegant interiors are the plus point to the classic royal ambience. The minute details of this ethnic restaurant is a sure thing to die for! The menu provides you with traditional, fusion and some old school classic dishes. Enjoy the amazing food under the strings of stars at the terrace here while glancing over the flickering city lights.
Address – Chandigarh Haveli Complex, Kalagram, Chandigarh
Expected Price – Rs 1100 for two
For Enquiry Call – 98030 17822
3. Playground terrace
One of the most happening chic bars in Chandigarh. With an Instagrammable ambience and classy interiors, the Playground terrace is a perfect dine-in rooftop restaurant. The great dishes are concocted by the chefs, If you're trying to find an area with a good outside setting beside a nibble of the nice delicacies, then the Playground terrace is your best bet.
Address – Sector 26, Chandigarh
Expected Price – Rs 3000 for two
For Enquiry Call – 98320 80000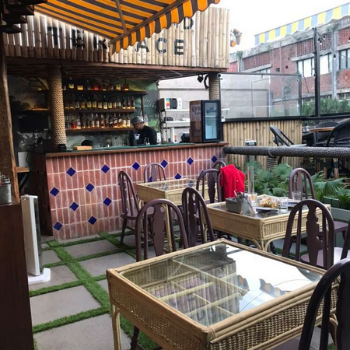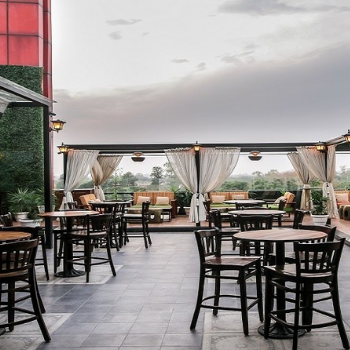 4. Horseshoe bar exchange
For dining with a view, this beautiful place with a contemporary setting offers a good variety of food and drinks. The place has both indoor and outdoor seating with views of mountains in the background. Away from the city bustles, it is an ideal spot for weekend parties with some lit music and a chic ambience.
Address – 143A, City Emporium Mall, Purv Marg, Industrial Area Phase I, Chandigarh
Expected Price – Rs 1800 for two
For Enquiry Call – 85589 20009
5. Tulum Chandigarh
The bohemian prints, bamboo blend, the sheer excellence of lights driving you to the rooftop all-encompassing startling panoramic views, makes this place extraordinary. The restaurant is also known as the Goa of Tricity, with an extensive continental menu and the most serene vibes in Chandigarh
Address – SCO 165-167, Sub. City Center, Sector 34A, Sector 34, Chandigarh
Expected Price – Rs 1600 for two people
For Enquiry Call – 070713 70711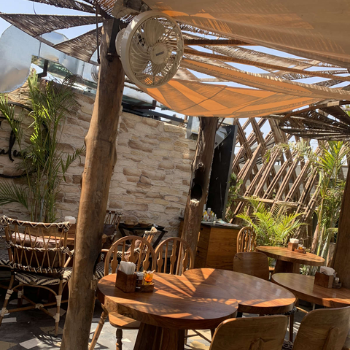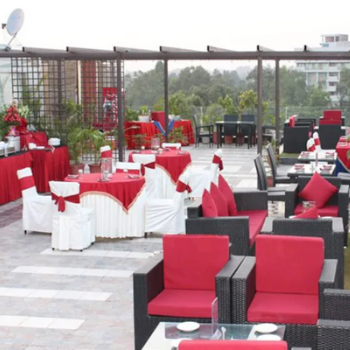 6. Bali rooftop lounge
Nestled in the heart of the City, this place is perfect for dining with
tempting cuisine. This huge place with both outdoor and indoor setting has a very unique ambience. Enjoy your time here while having panoramic views of Chandigarh.
Address –  Hotel Oyster SCO: 1-2-3, Sector 17A, Chandigarh
Expected Price – Rs 1800 for two
For Enquiry Call – 98784 30460
7. City Cabana
Located at the heart of the city beautiful, this place gives you the feel of a mild breeze while having marvellous views of the city bustle. Scrumptious food, soothing music and leafy ambience with contemporary designs make it the perfect choice for some romantic dates and hangouts with friends. The small pond adds up to the beauty of the place.
Address- Hotel City Heart Premium Andhra Bank Building, SCO 202-204, 17C, Chandigarh
Expected Price – Rs 1300 for two
For Enquiry Call – 0172 272 4203