Providing professional training in Air Rifle and Air Pistol shooting, the Baghla Shooting Range in Chandigarh/Mohali is a destination to look out for if you want to become an ace shooter.
Things You Should Know About Bhagla Shooting Range in Chandigarh/Mohali:
Certified Coach at Baghla Shooting Range
A training academy for shooting in Chandigarh, Baghla Shooting Range was opened in January 2022 by Sayyam Baghla, a national medalist. He has received training at SAI (Sports Authority Of India)/NIS (Netaji Subhas National Institute of Sports) 'A' grade certified.
Belonging to Muktsar, Sayyam Baghla got interested in shooting while studying at a Delhi college. To add on it, he has participated in many national shooting competitions and is preparing for trials at the international level.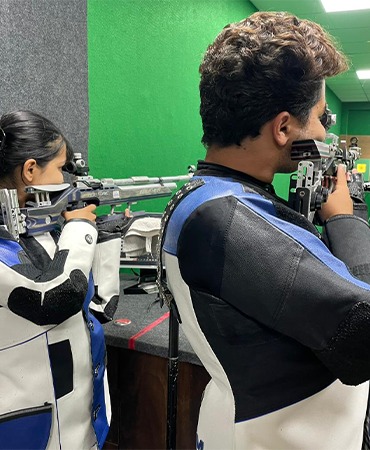 Facilities at Baghla Shooting Range in Chandigarh/Mohali
Training in both rifle & pistol events
35-40 students are taking training at the shooting range in Chandigarh/Mohali
Weekend activities planned where you choose your desired number of shots, with the option to increase the quantity at an additional cost.
The Baghla training academy prepares trainees for rifle shooting and pistol shooting.
It is certified by the National Rifle Association Of India.
The shooting range boasts 15-16 weapons meant for training.
The Baghla Shooting Academy in Chandigarh/Mohali is housed in 70×15 feet indoor facility.
It does not have an outdoor training facility which is only available at the government shooting range in Phase VI Mohali, where you have to carry your own weapons.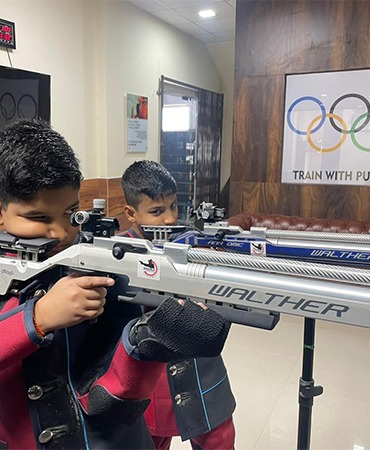 How is Training at Baghla Shooting Range Helpful?
The Baghla training academy prepares students for competitions,
It helps them enrol in various state-level and national-level competitions
Above all, budding shooters get one on one coaching from a certified coach along with other staff members.
The rifle and pistol shooting training centre in Chandigarh/Mohali is planning to hold an open competition this year.
The most important guideline in the shooting range remains that the weapon should not point towards anybody.
Besides, shooters do not have to carry their own weapons, they are provided at the Baghla shooting range itself.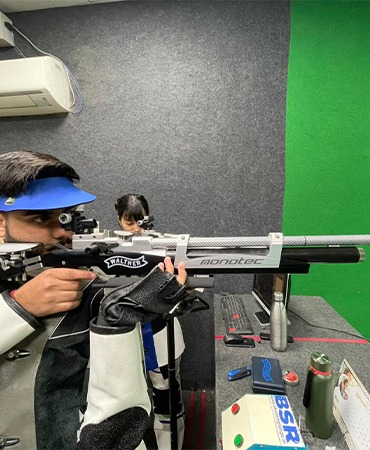 Fees and Contact Details:
Coach: Sayyam Baghla
Timing:  11 am to 9 pm
Fees: Rs 1500 /registration one time
6500/- monthly including weapon & coaching & targets
18000/- for 3 months including weapon, coaching & targets
Address:  SCO-287, tdi city, triangular market, sector 118, Mohali
Contact–  76961 00900