In the gaming zones in Chandigarh/Mohali, virtual reality is creating a new ecosystem in the entertainment industry. VR (Virtual Reality) Games provide a three-dimensional reality with 3D sound effects to give an actual feel to the players. VR gaming creates a first-person perspective for the user with the use of input devices like VR headsets with contours (virtual handsets) and haptic suits (to give you the effect of touch and feel). Virtual Reality games are now available in Chandigarh/Mohali. One such gaming arcade is the High Class VR in Mohali which is a bigger and better version of VR gaming than anywhere in the region.
What is unique about High Class VR gaming is the immersive and interactive environment it gives to multiple players, who may be friends, family members or colleagues, to solve myriad real-life situations, puzzles or mysteries.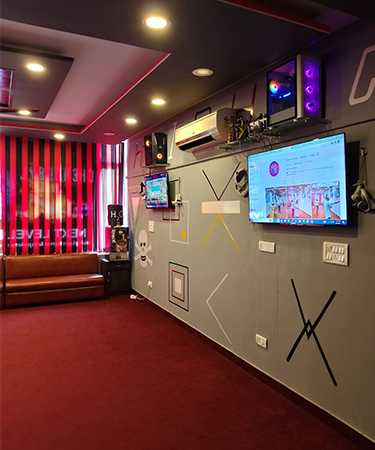 About High Class VR, Mohali
Introducing multi-player VR gaming in Chandigarh/Mohali for the first time, the owner, Nakul Kumar, came up with High Class VR in Mohali in 2023. Equipped with a B.Tech degree, he has been in this business for a long time.
"We have every type of game for every age group according to the interest type. It is our guarantee that anybody who comes here will definitely go back entertained," says Nakul Kumar, Owner, High ClassVR, Mohali.
The parent company is a European company AVR. Licenced content is outsourced from the US and the session-wise per headset payment is shared with the parent company.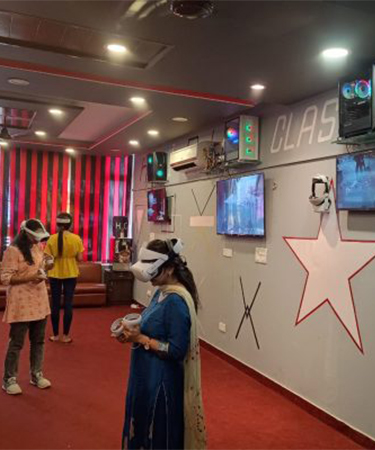 Key Features of High Class VR Gaming Zone in Chandigarh/Mohali
The novelty of this gaming arcade is its special VR Escape Rooms
Unique content
Over 40 multiplayer VR games & experiences
10 VR Escape Rooms
16×50 feet long hall room or arcade
Six VR stations
Licensed content which is specially made of arcades, is not available at home
Snacks and beverages available
Sitting area
Apt for birthdays, office parties, get–togethers and date nights
What are VR Escape Rooms?
A VR escape room is an exclusive area where multiple players whether family members, friends or office colleagues try to get out of a difficult real-life situation together sitting in one place, and escape. There may be story-based games which may take 30-40 minutes up to an hour. Different genres of games are available in Escape rooms like House Of Fear, Sanctum (horror); Chernobyl, Alice, Jungle Quest, Survival (adventure); Signal Lost, Cyber Punk (futuristic)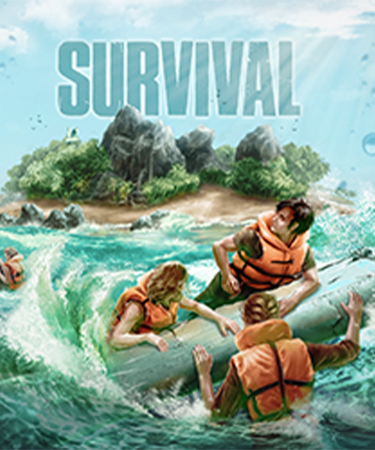 VR Games and Experiences
Here is a list of the number of games in each genre:
Shooters – 12 games
Player Vs player -10 games
Experiences – 9 games
Kids special – 8 games
Sports – 8 games
Adventure – 7 games
Music/rhythm – 6 games
Futuristic – 5 games
Simulation – 3 games
Scares – 4 games
Free Roam VR – 3 games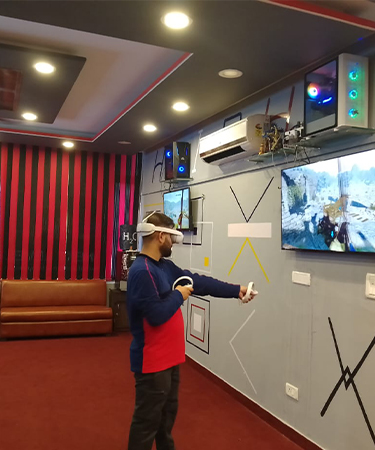 How is VR Gaming Different from Online Gaming?
VR gaming gives you real experiences through virtual in a bigger 3D format
In VR games, input devices like VR headsets and haptic suits are used
It is bigger and better
Varied content not available on online games at home
Players are in a natural surrounding, although computer generated, where they can move around
More movement of hands and body while online games are played sitting in one position
Sensory stimulation in VR games such as sounds, touch, smell or heat intensity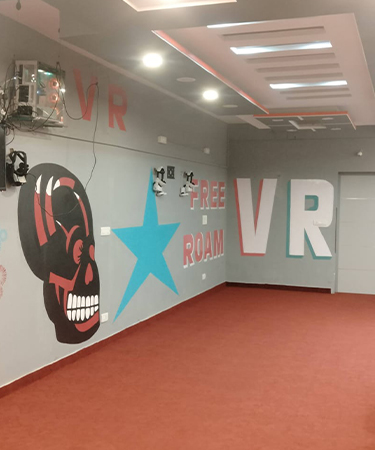 Hygiene and Safety Measures at VR Gaming Zone
Input devices – VR facial interface, controllers & headphones cleaned with disinfectant wipes after every VR session
VR disposable face covers are available
All light switches, doorknobs, seats, and tables sanitized regularly
Price List of High Class VR, Mohali:
For VR Escape rooms
30 minutes: Rs 750/- per VR head set
60 minute: Rs 1350/- per VR head set
For VR Games and Experience
30 minutes : Rs 650 /- per VR headset
60 minutes : Rs 1150 /- per VR headset
Booking Online: https://www.citywoofer.com/e/high-class-vr-mohali
Contact Details of High Class VR:
Website: www.highclassvr.com
Email: Info@highclassvr.com
Contact No: 8699578391
Address: SCF 85 First Floor, Phase 5, Mohali.