One thing always leads to the other, for actors, one role leads to another. When our own Chandigarh boy Karan Singh Chhabra played a terrorist in a web series 'State of Siege' where he played a terrorist, he didn't know it would land him a role in the remake of RRR fame director SS Rajamouli's famous South Indian film 'Chatrapathi'. When Karan met one of the filmmakers six years ago at a Bollywood party, Karan had no inkling he would be helmed in for a role of a villain 'who could go bald and had big eyes', Karan just slipped into the role perfectly.
Why we are discussing about Karan Singh Chhabra is because he has played a villain in the film 'Chhatrapati', which released on May 12. The remake stars Bellamkonda Sreenivas as Shiva and Nushrratt Bharuccha as his love interest, Bhagyashree as Shiva's mother who is Shiva's step mother but Ashok's (played by Karan Singh Chhabra)'s biological mother.
A product of Yadavindra Public School, Mohali where actor Yami Gautam and writer-director Tahira Kashyap were his seniors, he did theatre in school. He did Class XII from Senior Secondary Model School, Sector 35, and went on to complete his B Tech from Rayat-Bahra University.  His parents live in Phase 1, Mohali, her mother is a homeopathic doctor and father is a retired government servant.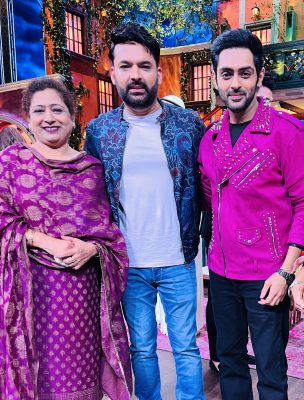 Karan worked as a software engineer in Ernst & Young in Mumbai, besides he kept giving auditions and worked in TV shows, held talk shows on YouTube channel, started anchoring too. "I had realised early that just auditioning won't help, when I held talk shows with superstars like Shah Rukh Khan, Aishwarya Rai Bachchan and others, then there was no looking back," he says. CityWoofer caught up with Karan Singh Chhabra:
Did you audition for the role of the villain Ashok in 'Chatrapathi'?
Based on my earlier performances, I was called by the film director because he already had me in mind for that particular character. My role demanded me to go bald in the film, the director did not want to use prosthetics as the character's head had to be shaven off in public view in the film as a form of  punishment by the hero. We discussed the role and I took the look tests and I was in.
What do you have to say about the casting process in Bollywood?
I believe in the old school of thought where the director-actor liaison happens at the beginning itself so that aspiring actors don't have to go through the casting director route which is being misused nowadays. The lead roles are already locked, so for smaller roles, budding and aspiring actors stand in queues running from one audition to another. There are a lot of filters through which the actor goes through like the interns at the casting director's office, then the casting director, then you reach the director-producer. As you are wriggling through this, you may face nepotism and the genuine actors get lost in the crowd.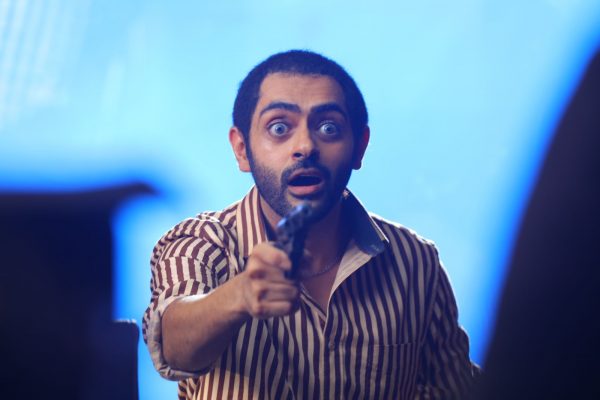 What is your take on Chandigarh?
Chandigarh is a combination of a big metro and a small village. It has good facilities, clubs, educated people, good crowd. Now, with the coming of social media, it is a great place for budding actors. There are online and offline workshops, media events, grooming sessions, etc you can prepare yourself in Chandigarh and then land in Mumbai prepared.
What would you say to Pollywood's presence in the region?
Directors and producers must explore casting avenues other than the clichéd actors that they keep repeating in film after film. There's so much of diversity in the kind of actors they can get for varied roles, they can always mix-n-match the new artistes with the established actors.
How do you perceive OTT as a growing medium of entertainment?
Yes, it is giving opportunities and employment to a lot of people, but I believe it is diluting the content for the audience.
What are your future projects?
I have 'Yaariyan 2' with Divya Khosla and 'Control' with actor Anup Singh Thakur.