Aaditya Sharma is just 24, and just completed his MBBS course from Government Medical College and Hospital (GMCH), Sector 32. Today, he is in a different bandwagon altogether, although for a bigger and better cause. He has secured AIR 70 in the UPSC examination 2023-24.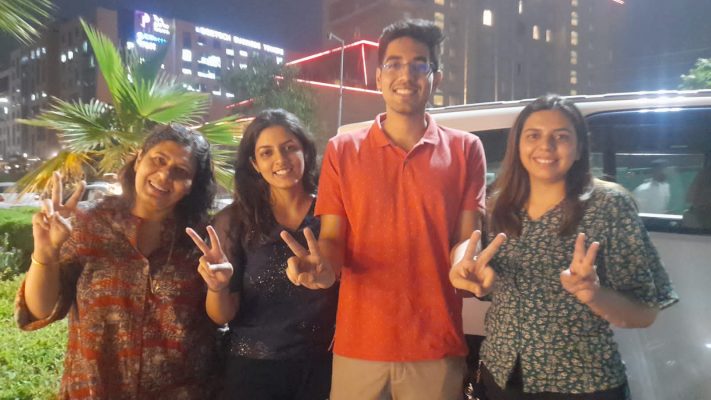 Aaditya Sharma had appeared in the prelim exams in 2022 while doing internship at the hospital. While in his second year of MBBS, he came across an IAS officer, Dr Nipun Jindal serving in Himachal Pradesh, who sowed the seeds of aspiration in him for taking the UPSC exam. Due to the covid pandemic and regular duties at the hospital, he was not able to focus on his preparation for UPSC. With his self-study approach and help from online platform, he tried to prepare well.
Residing in Zirakpur now, he did his schooling from St Anne's Convent School, Sector 32, Chandigarh where his mother, Neera Sharma, is an English teacher. His father, Ajay Sharma, is an insurance agent. His elder sister, Dr Akansha Sharma, is doing her MD at PGIMER's nephrology department and was AIIMS AIR No rank 1 holder in MBBS, while his twin sister, Aarushi Sharma, has just finished studying dentistry at Panjab University.
Speaking on his son's achievement, he says "It is a big achievement. We were confident he would make it as he had cleared so many other competitions for other government services as well, like HAS (mains)."
On being asked how come all the three children are academically brilliant, he says, "It's god's gift and their mother has always taken good care of them, keeping in mind all their needs".
CityWoofer chatted up with Aaditya Sharma, AIR rank 70, UPSC.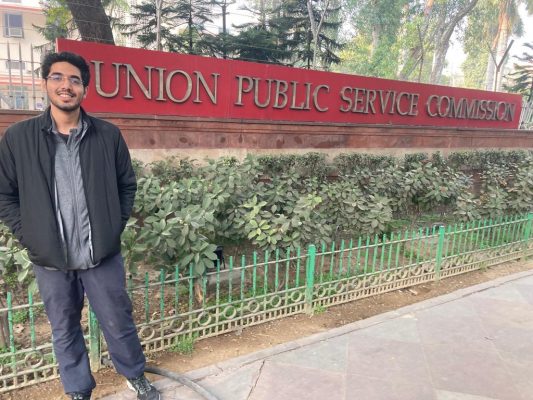 What is the top most thing that got you through the UPSC, apart from your hard work and intelligence?  
My family's support is the one thing that took me through.
What were the difficult times you faced while preparing for the exam.and how did you overcome them?
The Covid pandemic was a big obstacle as I had to be in the hospital most of the time, I wasn't getting time for my self-study apart from studying medicine. To complete our internship, we have to complete 365 days at the hospital, I wasn't being able to complete it, therefore my internship also stretched over a couple of months. So, I interacted with my friends, teachers, got involved in my hobbies—playing basketball and writing my own blogs.
While you were a teenager, did you ever think you would become an IAS officer?
I didn't even know what IAS meant till I was in the 2nd year of my MBBS when I actually met an IAS officer who was also a doctor. I realized that prevention is better than cure. When I visited him in an interior area of Mandi district in Himachal, I realized there were doctors, but no equipment, school buiding was dilapidated. Instead of curing people, I wanted to prevent circumstances which caused diseases.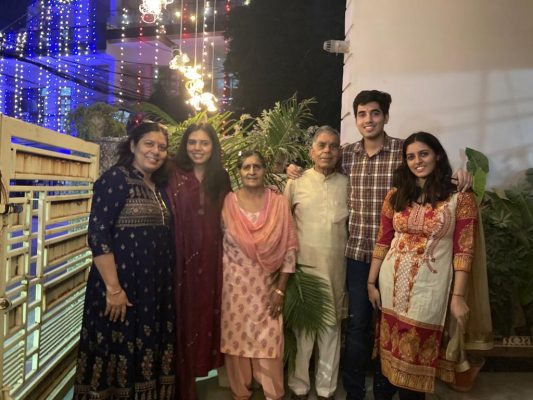 Do you think, IAS officers have big goals initially of what they want to do for the country, but when it comes to doing they get into their comfort zone?  
There are good role models as well as bad examples in every profession, so its better to look up to the good ones.
If most of the young officers follow good examples, why are their still shortcomings in our governance?
I believe it is because the infrastructure is weak at the ground level. So we need to pay more attention in these grey areas.
Do you think the hands of the bureaucracy get tied by the intervention of the political class?
Yes, but there must be some way out so that the bureaucracy and poltical class go hand in hand and not against each other.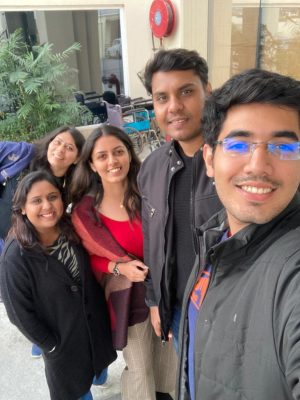 Apart from your sister, who is your role model at the national or international level?
Dr Nipun Jindal who is an IAS officer presently posted at Kangra in Himachal Pradesh and Dr Akshita Gupta, who was my senior while studying MBBS and now is an IAS officer.
What is your message to the youth in these difficult tmies when private jobs are low paying and government jobs are few?
They must keep their focus clear right from the beginning. Time management is the key and don't run after accumulating too much of study material, just streamline the resources, the books, notes, online websites- that you have. Getting online help is also a cheaper option rather than rushing to bigger cities and towns which becomes costly.