When you think of an author chef, you think of a cookery book. However, the book "The Biryani Leader" by renowned chef and culinary expert Harpal Singh Sokhi is different. This is a book with a unique perspective on leadership and management derived from the art of cooking.
The author chef has taken the classic example of biryani to demonstrate how management skills in cooking biryani are similar to managing an organization. Biryani is one dish that came to his mind that could represent a complete thing that looks like an organization.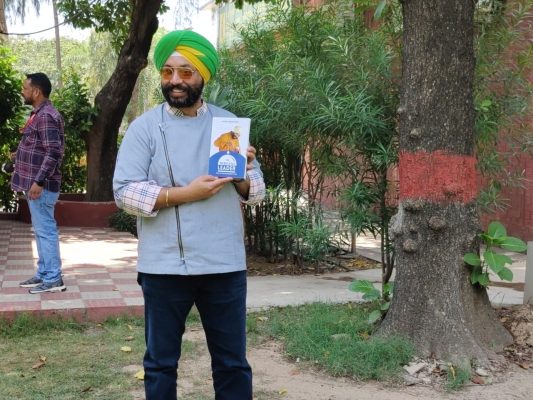 In 'The Biryani Leader', chef Harpal demonstrates how this iconic dish can serve as a guiding force for anyone aspiring to become a great leader. Drawing from his culinary expertise, he explores a range of cookery-related topics and linked them with leadership and management skills like employee burnout, adaptability, crafting effective strategies, and harnessing the power of a workforce akin to adding ingredients like brown onions and salt in a dish, which vessel is appropriate for which dish, quality of vessel, how to lower temperature in a vessel, etc. Born and brought up in Bengal and working in Mumbai for the last 20-30 years, he had been scribbling down the learnings from the kitchen, apart from the cuisines, for the last ten years and finally, he started giving shape to those lessons in pen and paper for the last two years.
Sokhi is starting a lounge bar, a restaurant 'Kingdom of Grills' in Sector 7, Chandigarh and one in Mohali. He has a chain of restaurants 'Karigari' in Delhi NCR, Jalandhar, Dehradun and Agra. Chef Harpal Singh Sokhi spoke at length with CityWoofer.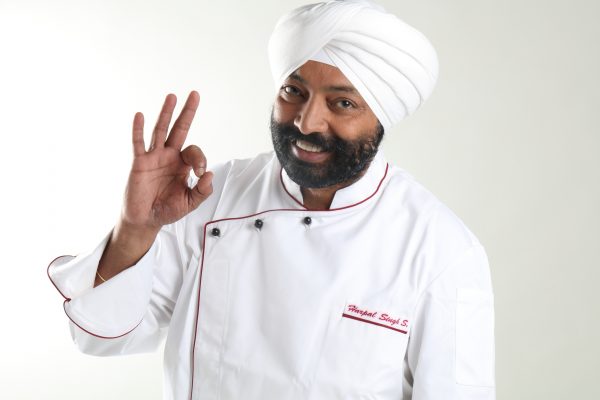 You are called the biryani king, how did you earn this epithet?
I was trained under Begum Mumtaz Khan from the Nizam family and Habib Pasha from Hyderabad. I gained a lot of experience working with a lot of royal families from Hyderabad, Bikaner and Kohlapur.
Since you are a Sikh, do any of the Punjabi flavours enter in to your recipes?
Yes, in my restaurants I have created unique Punjabi recipes like masoor dal roti, pithi wali roti, paya pulao, mutton tikka masala, pizza paneer tikka. I have also made some interesting fusions like mirchi ka halwa, jalebi waffles, etc.
What made you write about leadership and management linking it to cookery?
There are two levels of management as a chef – the macro level which includes chefs, workers, relationship with staff, time lapse between cooking and bringing it onto the table, etc. The micro level is how we manage what goes inside the vessel. For example, 50-100 ingredients go inside the vessel which give one flavor to the biryani. Similarly, in any organization,  different issues like employee burnout, management of staff, work culture, amalgamate to give one flavour to the organization.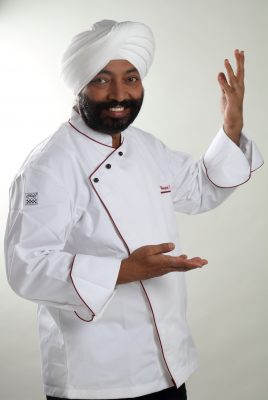 What is the message you are giving out to the chefs?
Cooking is not only an art and science, but much more. Chefs, IHM students need to think beyond that. Also, he/she needs to sell what he cooks differently, so you have to be an entrepreneur within the management.
Are there any kitchen ethics an ordinary woman can follow in her kitchen?
There is no need to teach an Indian woman how to work in the kitchen, she generally follows the 5S principle. The 5S principle- set, sort, shine, standardize and sustain. She brings ingredients together, she has her own standardized measurement tools, makes a good dish, and then hones it further by making it better each time.
You are also known by the name of 'Saltman of India'?
I run my own show 'Turban Tadka' on television where I sing the jingle 'namak shamak daal dete hein…', that is where this title comes from.