A new book 'Creed of Valour and Sacrifice' authored by Col Ranbir Singh, VrC (retd), based on the inspiring tabulation of 120 years of relentless service to the Indian Army by Tricity's Kang family, was unveiled at Scola Cafe in Sector 7, Chandigarh.
In the 188-page book, an Indian Army veteran Col Ranbir Singh has chronicled the contribution of four generations of his family to the Indian Army. It talks about how his grandfather, father, his two brothers, his son and himself, served in the Indian Army with aplomb and passion.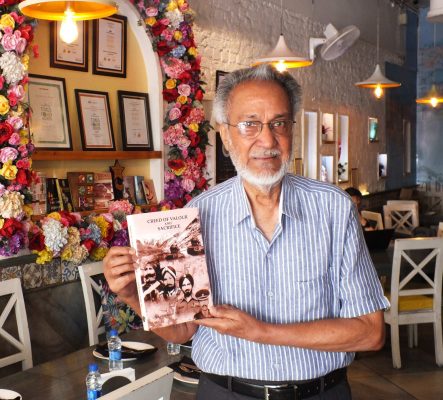 The foreword of the book has been written by one of the most illustrious and veteran Army officers, Lt Gen HS Panag, former GOC-in-C Northern and Southern Commands.
'Creed of Valour and Sacrifice' has been published by Sabre & Quill, New Delhi, which is an initiative by veterans of the Indian Army.
Speaking at the launch, the author said, "The book is a sincere attempt to document my family's rich history of serving the army which spans about 120 years. The book is, in fact, a tribute to all those who have been serving the nation by wearing uniforms generation after generation."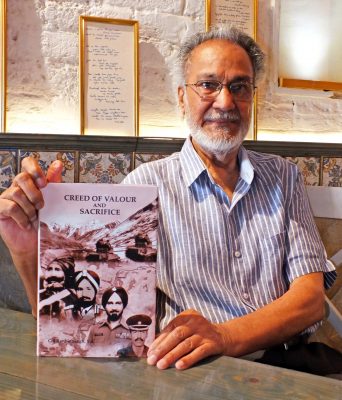 The lucidity of 'Creed of Valour and Sacrifice' makes it stunning in appeal. The author has painstakingly illustrated the tryst of the Kang family with active soldiering for four generations, which began with risaldar Narain Singh, joining the 6th Bengal Cavalry (now 18 Cavalry) as a sowar in 1869. His son Brig Sukhdev Singh, VrC, MC, carried forward the second generation banner. After which, his three sons, Capt Bharpur Singh Kang (later DIG), Col Jasbir Singh Kang and Col Ranbir Singh(author) became the third generation of officers serving the Indian Army. Capt Bharpur Singh's son Karminder Singh Kang, the fourth generation in the Indian Army, was martyred in Sri Lanka in 1989.
Vivid Details By Author
The book has been written after intense research in a unique style, a hallmark of which is a rich narration and presentation. The author has presented old notes and letters of his forefathers written by them during their battle travails. They have been reproduced in typed form for easy readability.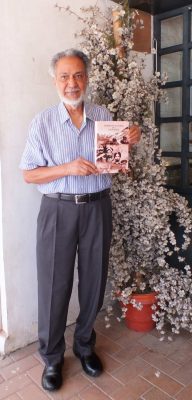 "Old units of my grandfather, father, and others provided valuable data which enriched the narrative of the book," says Col Ranbir. The author has painstakingly created realistic maps of war operations of his family members who served in the army. He has also made a unique illustration that explains the 'family army tree'.
All wars covered
"Over the generations, our family has the distinction of having fought in North West Frontier Province in 1897 and early 1940s, WWII in Burma against the Japanese from 1942-46, the 1947-48 war with Pakistan in J & K, 1965 and 1971 war with Pakistan and IPKF Operations in Sri Lanka," reveals Col Ranbir Singh.
The author Col Ranbir Singh, VrC, has participated in two major wars of 1965 and 1971. He was awarded Veer Chakra for gallantry in the Kargil battle of May 1965 where he got wounded. His father, Brig Sukhdev Singh is the recipient of Military Cross in WWII and Veer Chakra gallantry award for Zojila Pass operation in J&K in 1948 while commanding 1 Patiala Battalion (now 15 Punjab).
Having fought in the Bangladesh war in the east in 1971, Col Ranbir Singh has earlier written a book 'War in The East- Liberation of Bangladesh 1971' which was published in December 2021.