If fun and excitement had a new name, it would be the National Cookery Festival Season 6. Yes! They are back with another delicious season and a brand new and thrilling competition. And it gets bigger and better this year.
KGNHJ (Kahin Gum Na Ho Jayein) brings this new and much-awaited high-octane Season 6 of this competition with the "Hamari Pradhesik Millet Thali" edition. The message that this event intends to spread is that of eating right (and not just junk) just like its past 5 seasons that have been received with a lot of love and affection. The cooking competition is known for encouraging healthy eating habits and also gives out tips on how to choose the right food combinations for awesome taste and maximum nutrition for all age groups.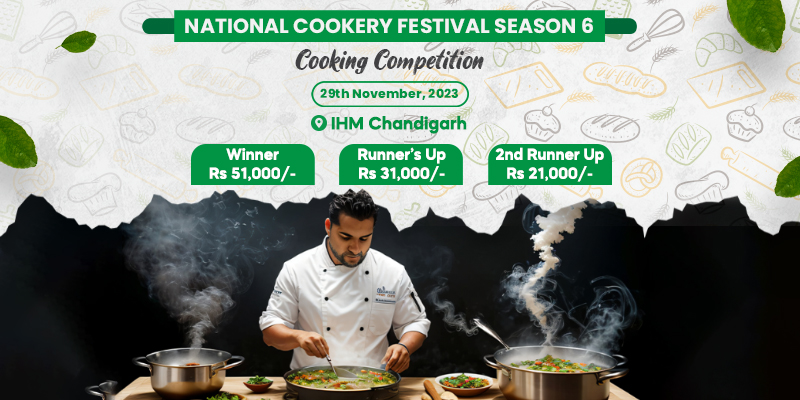 Another fun fact that makes this competition unique is its relentless dedication to promoting the use and consumption of millets that are not just ecologically sustainable to grow but also pretty dense in nutrition. You will be able to discover some of the most scrumptious lost recipes based on millets from all regions of the country.
The participants are going to learn a lot from the National Cookery Festival Season 6. They will imbibe the necessary skills and artistic approaches to make their food preparations even more attractive and nutritious without compromising on their taste and texture. So yes, you don't just get to showcase your culinary skills and celebrate the rich culture, heritage, history, and flavours of your region, but also tell the whole world about your delightful dishes and their health benefits. 
Now Let's Give You The Event Details
And, we have some of the most coveted and popular guests at the event who will be making a grand and extended appearance. There is Chef Nishant Choube, MasterChef Kamaldeep Kaur, and of course the Co-founder of Kahin Gum Na Ho Jayein, Col. Atul Saxena.
 
Does It Get Any Better Than This?
Remember that the age limit for participants is 16 plus and there are so many prizes to be won too.
You will get a certificate and shield. There are gift hampers and other fun and cool accessories and trinkets by event sponsors. There is also a cash prize of Rs 51,000 (1st prize in the final round in Delhi) and Rs 31,000 and Rs 21,000 for participants securing the 2nd and 3rd spots respectively. 
 So, don't forget to join in on the fun. Hit here for more details and for quick registration now!