Naturals ice cream, the iconic brand known for its delicious and all-natural ice creams, has opened its first store in thone of the most popular addresses in the city — Sector 7,  Chandigarh. Everybody indulges in a creamy and refreshing treat once in a while in the hot summer months; ice-cream lovers don't even wait for the summers, they savour it any time of the year. And if it's a healthy version  made only with the best all-natural ingredients, what more can one ask for.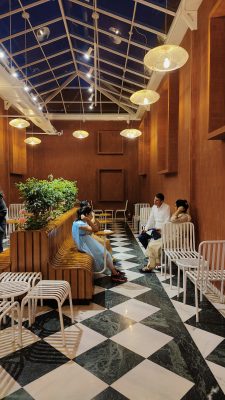 Naturals has been a household name in India for over three decades in Mumbai, Pune, Indore, Ahmednagar  and couple of other metros and many towns in Maharashtra and Gujarat, and it has a reputation for producing some of the most delicious and authentic ice creams in the country. Their ice creams are made with 100% natural ingredients, with no artificial flavors, colours, or preservatives. So don't feel guilty even if you binge on it.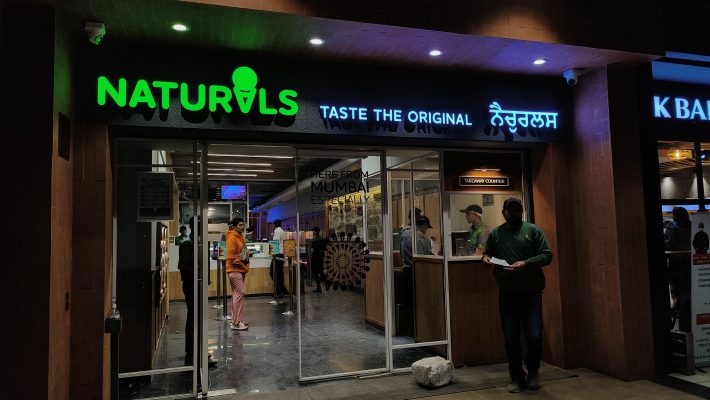 The first Naturals Ice Cream store opened in the city recently, and ice cream lovers are already lining up to try the unusual flavors that are on offer. Whether you are a fan of classic flavors like chocolate, vanilla, and strawberry or more adventurous flavors like muskmelon, chikoo, and tender coconut, Naturals Ice Cream has something for everyone.
So, what flavors can you expect to find at Naturals in Chandigarh? Well, they have an amazing selection to choose from! Some of their most popular flavors include: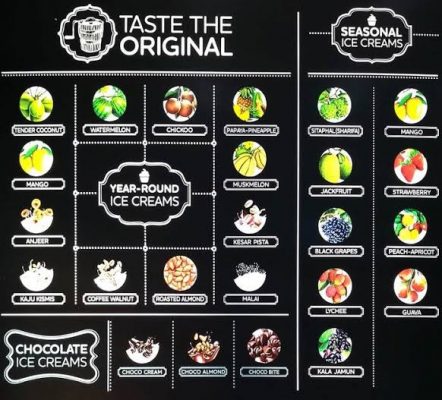 Mango: This is a must-try flavor for anyone who loves the taste of fresh, juicy mangoes. Made with real Alphonso mango pulp, this ice cream is bursting with flavor and is perfect for the hot summer days.
Chikoo: This flavor is a unique and delicious option that you won't find at many other ice cream stores. Made with fresh Chikoo fruit, this ice cream has a creamy, sweet flavor that is sure to satisfy your sweet tooth.
Sitaphal: Sitaphal, also known as custard apple, is a popular flavor in India, and Naturals does justice with its ice-cream version. Made with real Sitaphal fruit pulp, this ice cream has a rich, creamy flavor that is perfect for those who love a more decadent dessert.
Tender Coconut: If you like the aroma of coconut, then you have to try Naturals' tender coconut ice cream. Made with fresh tender coconut flesh, this ice cream has a light, refreshing flavor that is perfect for hot summer days.
Belgian Chocolate: For those who prefer a classic chocolate flavor, Naturals has you covered with their Belgian chocolate ice cream. Made with real Belgian chocolate, this ice cream has a rich, decadent flavor that is sure to satisfy your chocolate cravings.
These are just a few of the many amazing flavors that you can find at Naturals in Chandigarh. In addition to their regular ice cream flavors, Naturals Ice Cream also offers a range of healthy options for those who are looking for a guilt-free treat. Their sugar-free ice creams, made with natural sweeteners, are a hit with health-conscious customers who want to indulge without compromising on their diet.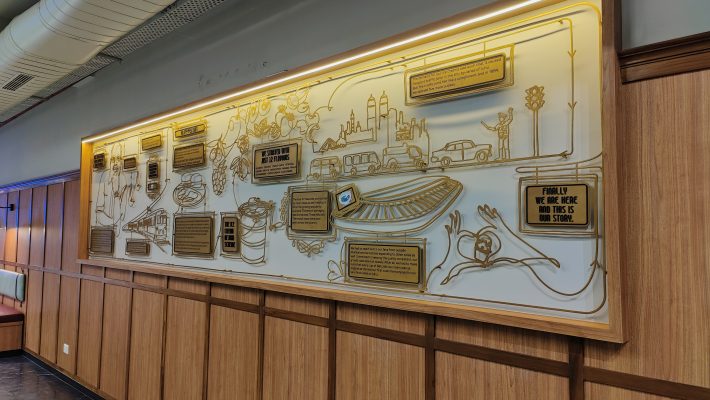 The new store is designed to be a welcoming and friendly space where people can come and enjoy their favorite ice cream flavors with friends and family. The store has a bright and colorful ambience, with a playful and cheerful vibe that is sure to put a smile on your face.
So, if you are in the city and looking for a delicious and healthy treat,  Naturals won't disappoint you. Their pricing is reasonable and affordable, with prices ranging from Rs 80 for a single scoop of ice cream to Rs. 500 for a full brick. They also offer combo deals, such as their "4 in 1" option which includes four mini scoops of different flavors in a single cup for Rs. 150.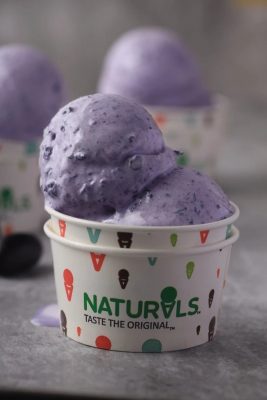 Naturals also offers seasonal and limited-edition flavors, which keeps their menu fresh and exciting. They often introduce new flavors during holidays or special events, so be sure to keep an eye out for those. Overall, Natural's ice cream store in Chandigarh offers a great value for the quality of their products. With a diverse menu and affordable prices, it's a great place to treat yourself to a sweet and delicious dessert.
Timings: 11 am- 12 pm
Location: Sector 7C, right beside Nik Baker's , Chandigarh