With most of the technology around us driven by Artificial Intelligence, how could medical science be left behind? A dental clinic in Chandigarh – ADC, Centre for Restorative and Implant Dentistry, has become one of North India's first dental clinics to incorporate artificial intelligence (AI), revolutionizing the way one experiences dental treatments.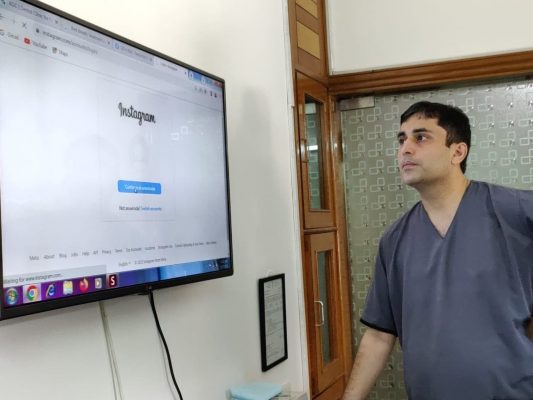 AI has been implemented by Dr Dhawan, who runs his own dental clinic in Chandigarh along with his dentist wife Dr Rosy Dhawan, besides a team of dental doctors. Apart from enhanced personalized care, the introduction of AI  will help to create efficient treatment plan, help in effective management and providing check-lists at each level for optimum client satisfaction. One can schedule a real-time automated appointment with the clinic through any social media platform the patient is using and AI will take care of rest of the things.
"AI is a two-way beneficial process–for the doctor, AI-powered software acts as a junior doctor conventionally who would prepare notes of the patient, show it to the senior doctor in the morning and summarize it for him. For the patient, all he/she has to do it is go to the website, and put a message across of his/her problem even if it is a late night issue, the AI-driven software will immediately come to rescue," explains Dr Mohit.
"85-90 pc of the times, the patient misses out on the instructions of the doctor, the required dose and time of the medicine, etc so all that will be taken care of by the AI software which will get back to the patient through social media like whatsapp/insta/twitter/facebook," he adds. CityWoofer caught up with Dr Mohit Dhawan to know more: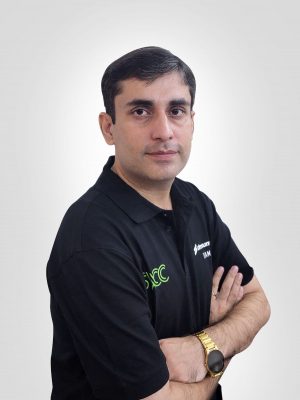 For how long have you been using AI for dentistry and how did you go about doing it?
Everybody is moving towards technology, so with the help of website developers, engineers, AI specialists, chatGPT Pro, I got the software developed at a cost of Rs 8- Rs 10 lakh and the costs escalated because of initial steps having gone wrong. We went through three trials and we have been working on it for the last 9 months or so. We made it operational in the clinic about a month back.
Can AI go wrong at some place?
It can, we are analyzing at every step through surveys and feedback from our clients.
Is AI helping in physical handwork of dentists?
We still have not reached that stage that dentists/doctors can be done away with, AI or robotic surgeries cannot replace human brain. As of now, there are only softwares to assist surgeries.
Has AI software reduced working manpower?
AI does the work of 5 employees and also works 24×7.
How has been the response?
People are finding it very helpful, they get whats app msgs, insta alerts which help them stay alert to their medical condition. I am personally very excited and thrilled to have used this software. I would also suggest other doctors and dentists to use AI. I am 110 per cent sure, this technology will reach further heights of success. Many NRIs and foreign patients have been benefitting the most out of this technology. If bigger hospitals like PGI which have huge overload use AI, it will be a phenomenal success.
Does it mean an increase in the patient's bill?
Not at all, the patient's fee remains the same, the cost is not transferred to the patient, what we get out of this is higher accuracy and customer satisfaction.
Address: 1197, Sector 21B, sector 21 B, chandigarh
Contact: 708-708-0016
Timings: 10:00 am-6:30 pm
10:00 am -5:00 pm (Saturday), Sunday closed
Follow https://www.instagram.com/theadcchd/