Even a tiny ray of hope can light up the dark dreadful skies looming above. You can be that glimmer of sunshine in someone's life. This is your chance to make a huge difference in the way the elderly who have been abandoned by their loved ones spend their days. The Vincera Social Marathon is there for a purpose and it is being held on 27th August, 2023. Yes, it's a Sunday, and the organizer, Vincera Sports at the Olcott Memorial School in Besant Nagar invites you there to participate in it so that the proceeds generated can be utilised to extend help and support to old age homes and numerous similar organisations. 
The Vincera Social Marathon 2023 is open to everybody. You can even bring your kids (even under the age of 7 years) to take part in this unique and beautiful sports activity that has the entire city talking. There is a 1 km range for children and then a 3 km, 5 km, and 10 km range for advanced-level athletes and regular marathon runners.
Bringing Your Children to The Vincera Social Marathon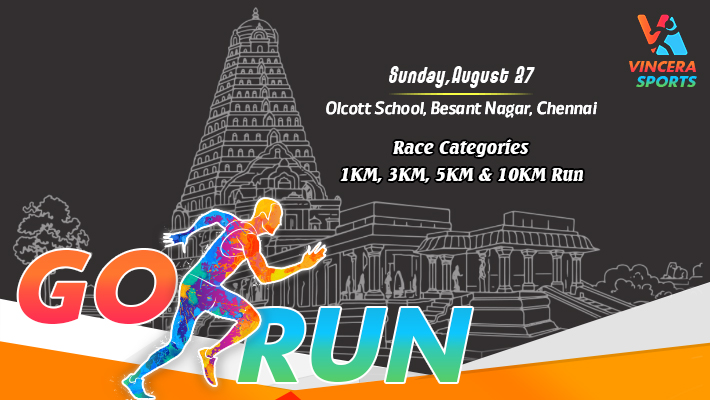 If you are looking to sensitize your children towards this noble and thoughtful endeavour, become a part of this marathon being organized by Vincera Sports at the Olcott Memorial School in Besant Nagar. A few very strong reasons to bring your children to this event:
Educating them about the various difficult social situations that our elderly have to face every day

Explaining to them the importance of fitness and regular sports activities in their lives

Imparting values such as empathy, compassion, and the ability to care for individuals of all ages in need

Encouraging them to make a difference in the life of people belonging to all walks of life and contribute to the betterment of society as much as they can
The Goodies You Get at The Vincera Social Marathon
But this is not all. There is so much fun to be had as well. Whether you are a teenager or an adult, you will be rewarded with trophies, finisher medals, certificates of participation, t-shirts, and fun photos and videos to upload on your social media pages. You can then brag about your big achievement at this awesome marathon.
Now Let's Have a Look at the Event Details so that You Can Register Quickly!
Event Name: VINCERA SOCIAL MARATHON
Event Date: 27th August 2023, Sunday
Marathon Categories: 1KM, 3KM, 5KM, and 10KM Marathon
Event Venue: Olcott Memorial Higher Secondary School, Besant Avenue Road, Sai Ram Colony, Besant Nagar, Chennai, Tamil Nadu, India
Registration Link:- https://www.citywoofer.com/e/vincera-social-marathon
Registration Fee:
1 KM – Rs.500/- (Under 7)
3 KM – Rs.600/- (Open To All)
5 KM – Rs.700/- (Open To All)
10 KM – Rs.700/- (Open To All)
Email ID – rajesh@vincera.in 
Feel Free to Contact the Organisers at – 9551622575
Conclusion
So, now you know how crucial it is for you and everybody to work in unison to sensitise the coming generation towards issues such as these. The Vincera Social Marathon is an opportunity to educate your children on the importance of our family system and to teach them how to value and respect the elderly. It is also a way to encourage everyone to be more empathetic and caring towards one another so that the world becomes a more wholesome and loving place to live. It is not just our duty but our responsibility to look after our mature folks every step of the way and contribute to their well-being in any way possible. Remember, even a small gesture to support this or any similar event or organization can make a big difference.
So, we will see you there!