The Chandigarh Traffic Police has always been at the forefront of good policing and making residents aware of the rules from time to time. In a new move, Chandigarh traffic police has issued a warning and are also educating the masses on how and where not to park or stop your vehicle wrongfully, even if it is for a short while. A quick go-through to where not to stop your vehicle:
Cannot park or stop your car anywhere on the road or near the road, other than a proper parking space.
Cannot park/ stop your car on cycle track/ footpath even for a while
Can't leave your vehicle disowned or in a dangerous position
Can't park your vehicle in a public place and relax or eat inside
Must not stop the vehicles on these points where you have the following sign boards: NO STANDING; NO STOPPING AND NO STANDING; NO PARKING
Can't stop the vehicle in front of other vehicles or on a curve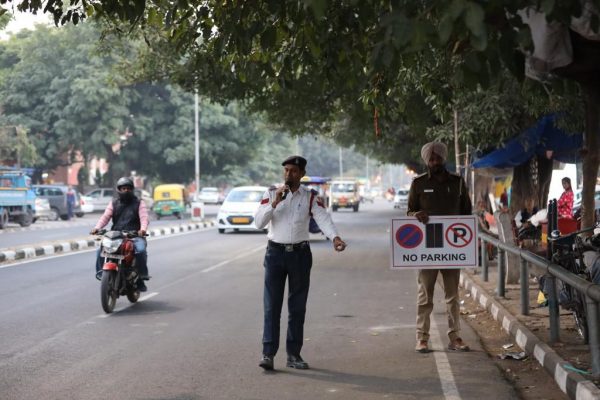 Rule book says: A vehicle shall not be parked/stopped
At a place where stopping a vehicle is prohibited.
On a footpath, cycle track and pedestrian crossing.
Before or after an intersection or a junction up to a distance of fifty meters from the edge of the intersection or junction.
Where it would block access to designated parking spaces.
Near a bus stop, at the entrance to an educational institution or a hospital or if it is likely to block a traffic sign or a fire hydrant.
In a bus lane.
In front of the entrance or exit of a property.
where there is a continuous yellow line installed or painted on the carriageway on the kerb side;
Away from the edge of the footpath.
Opposite another parked vehicle.
If it is likely obstruct any other vehicle or cause inconvenience to any person.
Alongside another parked vehicle.
Beyond the specified duration at a place where parking is permitted for a specified duration only.
In a place where parking is permitted for a specified category or categories of vehicles and the vehicle does not belong to the specified category
By a driver who is not differently abled in a parking space reserved for vehicles driven by differently-abled drivers.
In a manner other than that specified in the parking bays in a designated parking lot or in such a manner as to occupy excessive space.
Where parking is prohibited by a "No Parking" sign.
On the main road or at a stretch of a road where the notified maximum speed limit is fifty kilometers per hour or more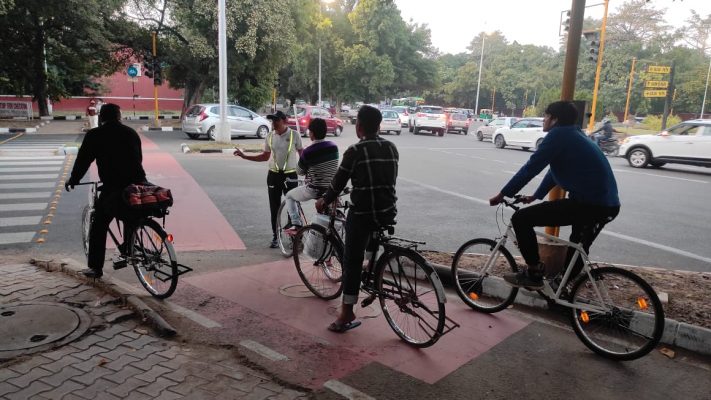 Why these rules:
Inconvenience to passengers, drivers, pedestrians
Can cause accidents
Regulation 22(1) & (2) MVDR 2017 Parking of the Vehicle:
Every driver of a motor vehicle parking on any road shall park in such a way that it does not cause or is not likely to cause danger, obstruction or undue inconvenience to other road users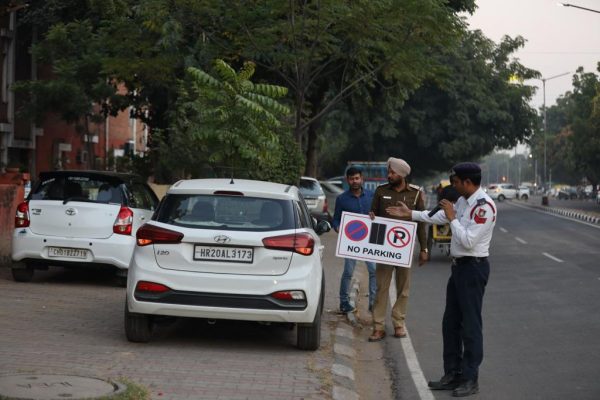 What action will be taken?
Vehicle can be towed away or clamped down
Action will be taken against the driver
Removal of motor vehicles abandoned or left unattended on a public place (Removed by Towing)
Where any motor vehicle is abandoned or left unattended on a public place for ten hours or more or is parked in a place where parking is legally prohibited, its removal by a towing service or its immobilization by any means including wheel clamping may be done.
Where an abandoned, unattended, wrecked, burnt or partially dismantled vehicle is creating a traffic hazard, because of its position in relation to the (public place), or its physical appearance is causing the impediment to the traffic, it will be immediately removed from the (public place) by a towing serving
Where a vehicle is authorized to be removed by a police officer, the owner of the vehicle shall be responsible for all towing costs, besides any other penalty.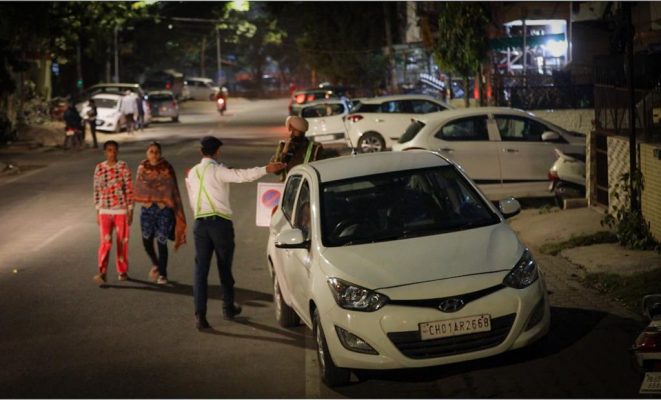 What are the laws?
Section 122 MV Act Amendment 2019 Leaving Vehicle in Dangerous Position: No person in charge of a motor vehicle shall cause or allow the vehicle to be abandoned or to remain at rest on any public place in such a position or in such a condition or in such circumstances as to cause or likely to cause danger, obstruction or undue inconvenience to other users of the public place or to the passengers.
 Section 122 MV Act, 1988 (as amended in 2019) Penalty for Causing Obstruction to Free Flow of Traffic U/s 177 MV Act, 1988:
Whoever keeps a disabled vehicle on any public place, in such a manner, so as to cause impediment to the free flow of traffic, shall be liable for penalty up to fifty rupees per hour.
Where the vehicle is removed by a government agency, towing charges shall be recovered from the vehicle owner or person in-charge of such vehicle.
Where to contact?
Traffic Helpline 1073