We all want our children to be healthy and happy. To inculcate the value of fitness right from their growing years, we need to groom them young. Keeping this motive in mind, Global Events in partnership with Decathlon Secunderabad is holding Hyderabad Juniorthon 2023 on September 17. Being held especially for children, it's time to lace up your running shoes and get ready.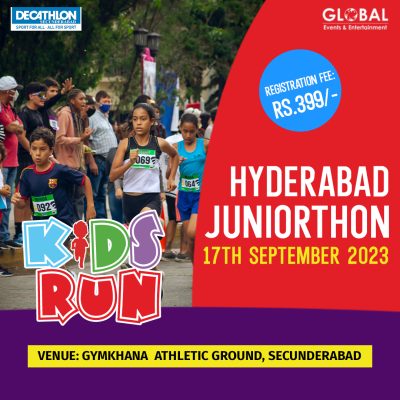 First-of-its-kind Running Event for Kids in Hyderabad
This Hyderabad Juniorthon event has been designed for kids aged 4 to 16 to promote an active and healthy lifestyle from an early age. Whether your child is a seasoned runner or just getting started, this run is open to participants of all abilities. It's also an opportunity for children to showcase their athletic skills and boost their confidence.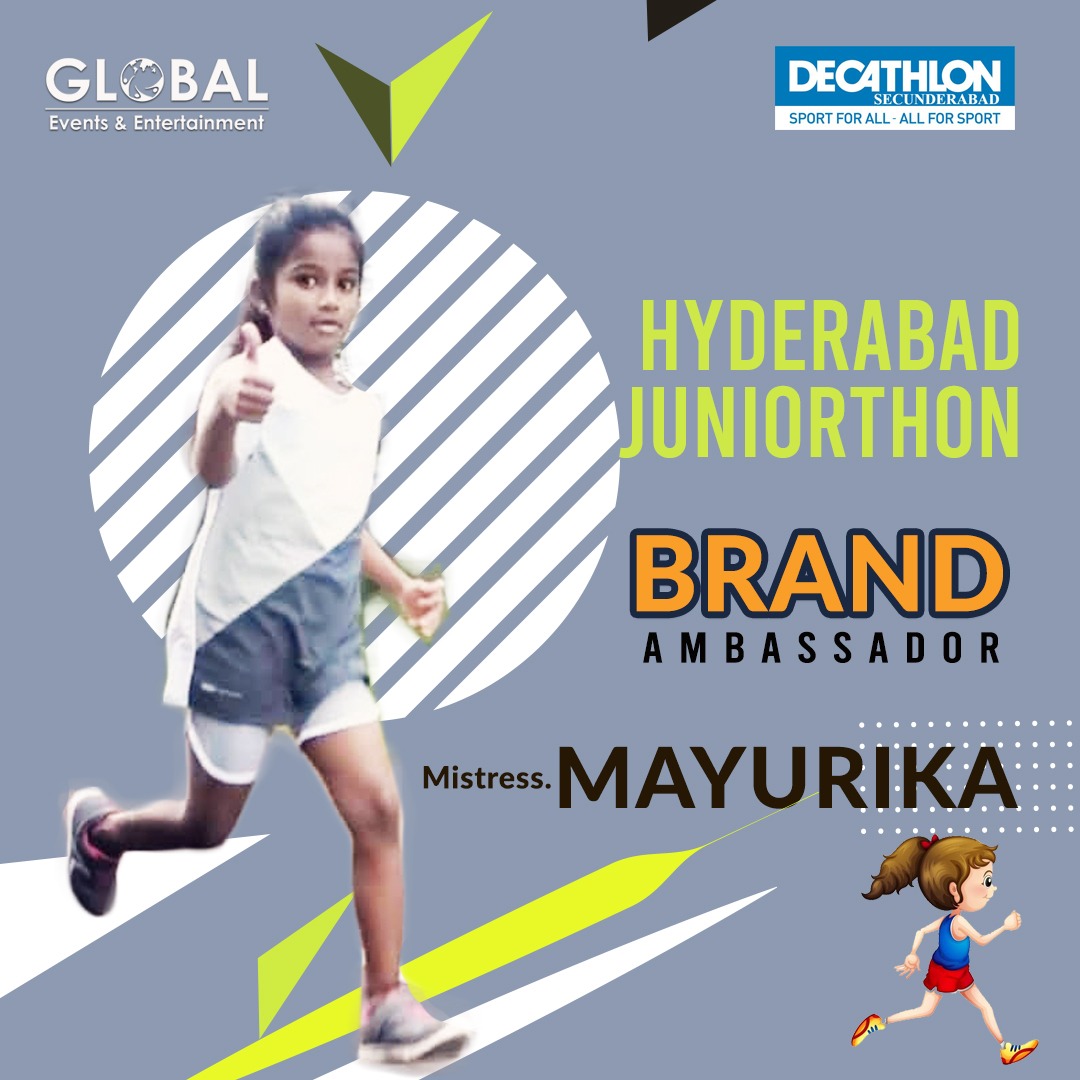 Goodies, Fun Activites, Apart from Runnning
It's the first time in Hyderabad that such a run is being held for children. Apart from the run, there are other fun activities like Zumba planned before and after the run to keep up the energetic momentum of the kid-runners. Moreover, Decathlon will be distributing goodies to all the participants.
With Decathlon Secunderabad as the sports partner, one can expect top-notch facilities, expert guidance, and a supportive environment for the running journey of children for whom it will be a new experience. They will have access to the best sports gear and equipment, ensuring a safe and enjoyable experience.
Registrations Open For Hyderabad Juniorthon Event 2023
Squirrel Run (400 Mts) – 4 to 8 years
Rabbit Run (800 Mts) – 9 to 12 years
Deer Run (1200 Mts) – 13 to 16 years
Contact and Venue for Hyderabad Juniorthon 2023
Date: 17 September 2023
Price: Rs 399
Start Time: 8:00 AM
Venue: Gymkhana Athletics Ground, Secunderabad
Tickets: https://www.citywoofer.com/e/hyderabad-juniorthon-2023