A recent survey done with 400 professionals in 4 main cities of India (Delhi, Mumbai, Bangalore and Chennai) revealed a shocking fact. When asked about what is that one thing they miss most about their childhood… 67% responded bicycle ride!
Indeed, cycling is one of the biggest achievements of everyone's childhood because almost all of us succeeded in learning it despite failing to balance and failing! Quoting 19th-century author Louis Baudry de Saunier, "Cycling has encountered more enemies than any other form of exercise." Cycling taught us how not to give up in your young years and when you grow up, it turns out to be the most cherished me-time.
Cycle Your Way To Fitness With Back To Pedals – What Do The Numbers Say?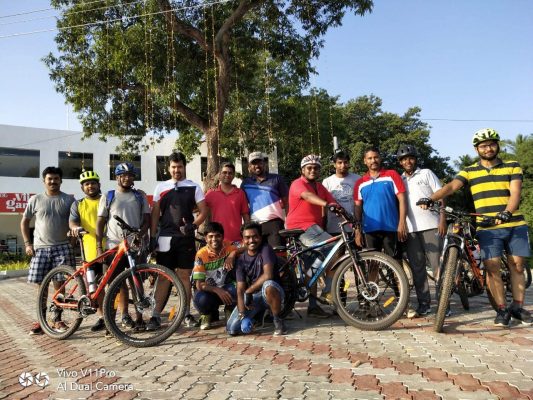 Back To Pedals is an initiative that aims to bring the entire nation back on cycling pedals all over again. The people behind this initiative know very well how this activity that was once a favourite of every child has long remained a distant memory until 2020.
Their main motive is to bring people from all walks of life to a single platform and make them a part of widespread virtual events that circle around cycling and other healthy activities. Thanks to their relentless efforts, cycling is now the most preferred activity of not just millennials but people of all generations across the country.
"We can see how long lines of customers are throttling stores all over the country. People from all walks of life are coming out with their families looking for the right cycles and other sports gear to stay active. The whole quarantine regime has brought them closer and a great way to utilize this time is by cycling. We had no idea that bike time would also become family time for so many around us." – Back To Pedals Team
Look around, everyone is into cycling! Jill Biden, the first lady of the US recently celebrated her 70th birthday with a 5-mile bicycle ride alongside husband President Joe Biden. Britain's Prime Minister Boris Johnson rode his bike last year at the Canal Side Heritage Centre, after the government announced a new plan to get Britain cycling. Even the handsome president John F. Kennedy felt "Nothing compares to the simple pleasure of a bike ride."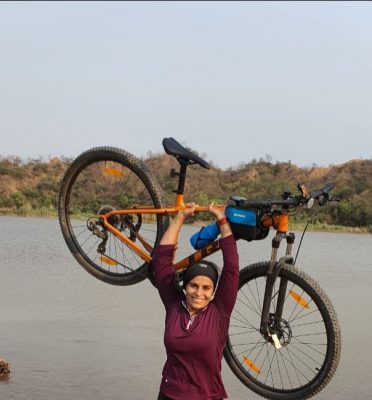 So, what about you? Do you also wish to be back to pedals? Like Pooja Batheja (from Chandigarh) did! She cycles every Sunday morning and considers it her best Me-time.
"What a beautiful realization it is. You've woken up to a Sunday. You do not have to log in. There are no deadlines. There is just you and the grey sky that you see in front of your lawn. The joy of cycling doubles for me when it rains. I started cycling during 2020 lockdown and it helped me stay calm while the things around were not so good!"
The Next Cycling Capitals Of The Nation Are Widespread And Growing In Number
Cities like Chandigarh, Panchkula, Indore, Navi Mumbai, Noida, Bhubaneshwar, Jamshedpur, Bangalore, Noida, Chennai, Kochi, Rameshwaram, Mangalore, Shillong, Goa, Kota, Ahmedabad, Jaipur, Surat, Lucknow, Thane, Ludhiana, Faridabad, Amritsar, Jabalpur, Jodhpur, Dehradun, and many more are being called the undisputed cycling capitals of the country. Your city next?
"The trend of cycling is not just limited to a few areas but budding across the nation. It has become an "in thing to do" for almost everyone who is into fitness and appreciates quality family time. It is not just a stress buster but a great way to stay fit. It hasn't just become a source of endless pleasure and relaxation but a way of life for many across the world. With practically countless major roads now being empty and weekend curfews being imposed across cities and towns, people have started rediscovering cycling and its many pleasures." – Back To Pedals Team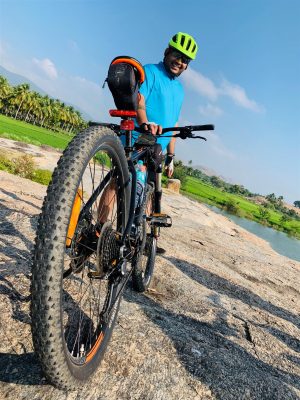 Many believe that this might be the biggest turning point in India's cycling culture. There is significant data that shows how our bicycle industry has boomed at a rapid pace ever since the pandemic.
The biggest change is led by first-time cyclers, and this trend is not going to stop even long after our lives come back on track. The biggest reason is that cycling is addictive. Till date, the number of gyms and health clubs that are open are following a very strict covid policy and this has made it very difficult for hundreds of thousands of people across the country to maintain a desired level of fitness. The one thing that has helped keep those extra kilos off their waist is cycling.
But this is not all. Back To Pedals has been a constant contributor in this progress as well. With their numerous different platforms, you can engage in diverse sports activities and not just cycling. When you talk about staying connected with your friends and acquaintances while you are participating in virtual runs, walkathons and marathons, the one platform that you can count on is Back To Pedals. It gives you a unique opportunity to take part in the most happening fitness programs, processions, sessions, classes, and events across your city and share your successes and achievements in real time with the people that matter to you the most.
The Endless Joy Of Cycling – What You Are Missing In Life Without Back To Pedals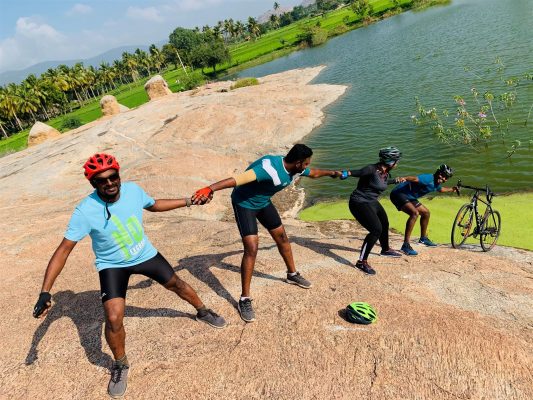 An unexpected and unplanned bike ride can leave a very positive impact on both your physical and mental health. You will return happier and uplifted after your bicycle ride. It can cure depression, anxiety, and any stress that you might be feeling. Cycling is not just a physical exercise but a form of emotional training as well.
You can set your fitness as well as competence goals by being regular in your cycling routine.
Enjoy the lush gardens and clean air in the morning. Magnify this experience and savour every bit of it.
This is the perfect opportunity for you to get more social with your friends and acquaintances.
Cycling fills you with optimism and a brighter outlook on life which is something we all need right now. You suddenly feel that all is not lost.
Find gratitude and a sense of thankfulness inside of you. Start appreciating the little things. It is an exercise meant to open your senses to what you have.
You will learn how to cherish moments and appreciate every little happiness in your life.
But this is not all. Cycling has become the need of the hour for many people around the city. It has become a way of life for several individuals. And for a few, it is an absolute necessity because of their pre-existing health conditions.
 Health Benefits Of Cycling Just 15 Minutes A Day!
Weight Control And Struggle With Obesity
Cycling is one of the safest and most effective ways to lose extra body fat and weight. It raises your metabolic rate and increases your blood circulation, resulting in a healthy weight loss. You can burn about 300 calories with just one hour of cycling every day.
Avneesh Murgai from New Delhi, shares his picture after weight loss. He lost 15 kg with daily 40 kms of cycling.
Problems Of The Heart
Doctors and surgeons recommend you incorporate regular cycling into your daily routine. This reduces the overall risk of stroke and high blood pressure significantly. It also strengthens your heart and reduces the level of bad cholesterol and fat in your body.
Cycling To Cure Cancer & Diabetes
Doctors and researchers believe that cycling can help reduce the risk of colon and breast cancer. Type II diabetes is one of the fastest-growing diseases across the country. Cycling can diminish its impacts tremendously.
In Addition To These Benefits, Cycling Can Also:
Improve your overall mental health and even cure depression
Strengthen your immunity significantly and help you fight life-threatening diseases
Help you build strong lower body muscles and improve mobility
Improve your lung health tremendously
Enhance your navigational skills and sharpen your memory in the process
Keep your hormones in check and improve your sex life
Correct your sleep patterns and cure insomnia
Connect you with likeminded people and expand your social circle
Rids you of the guilt that you feel after eating any extra calories or desserts
But How To Choose The Right Bicycle?
Decide whether you want a brand-new cycle or you can do with a second hand one
Assess the size of the cycle before making a purchase
Look for a comfortable seat, the right pedal position, handle bar level, frame size, etc.
Determine the right brake system that suits your needs
Look for the right gearing system
The right wheel size is also very important
You may look for a bicycle that has the most apt suspension system
Choose a specific design of the handle bar for optimal grip
The weight distribution is important too
The overall construction of the bicycle is determined by where you are going to ride it
There are road bikes, mountain bikes, racing bikes, touring bikes, and hybrid bikes; which one do you want?
Now Let's Talk A Little About A Few Beginner-Level Mistakes You Might Be Prone To Making
Not wearing a helmet
Choosing a bike with a handle bar too high
Not testing the seat before making a purchase
Wearing the wrong clothes for cycling
Not wearing the right sunglasses
Forgetting to apply sunscreen
Touching hot disk brakes or plates
Not eating or sleeping properly prior to your session
Forgetting to learn how to change a flat tire
Not hydrating yourself (sip by sip)
Caring what others might think of you
Forgetting to look in all directions when riding on the main road
Undermining the importance of warm-up before hopping on to the cycle
Not taking enough breaks in between
Neglecting the importance of practicing balance if you are cycling after a long gap
Overdoing it on the first day
Not investing in the right safety gear such as gloves, elbow and knee pads, grips, and the like
A Little About Back To Pedals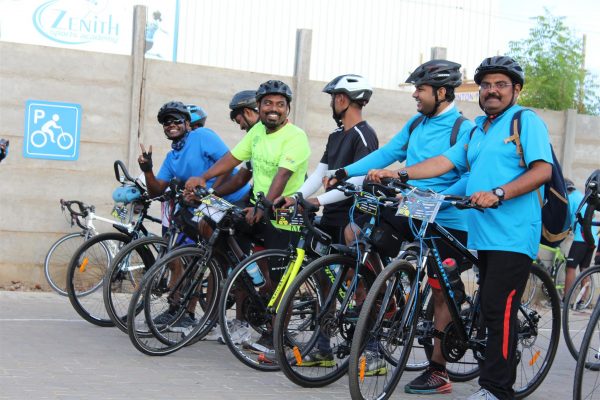 This is a virtual platform that tries its best to create awareness about cycling and its many benefits. The creators of Back To Pedals initiated a unique drive across the country and have successfully spread awareness about cycling and how to go about it for the first time. The platform also provides a virtual space for likeminded people to connect with one another digitally. Anyone can be a part of this community and participate in its weekly group rides.
You too can be a part of this beautiful and educational initiative.
Come, let's live our childhood memories all over again with Back To Pedals. Follow Back To Pedals on Facebook:- www.facebook.com/backtopedals