She loves the mountains and they have given her life back this time. They are a testament to her sincerity and honesty in bearing her travails whether emotional or physical. Recently she was on a trekking expedition to summit 8, 091 high Mt Annapurna I in Nepal without supplemented oxygen. Baljeet was declared missing initially and dead later as news of her death was shared on social media. The world was moaning when she was alive, family was distraught, and she herself totally unaware of her being 'dead' until someone told her later at a hospital in Nepal where she was airlifted to.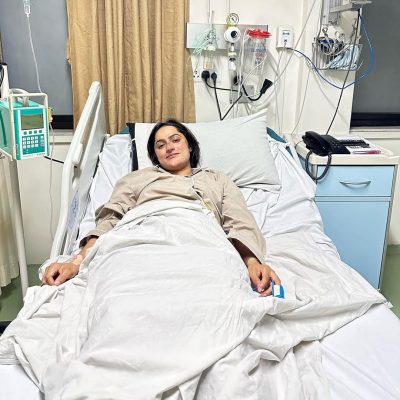 Some people from her fraternity raised fingers at her indomitable courage and tried to create a narrative that it was impossible for her to be affectede by frostbite 42 hours after fighting adversities while climbing down Annapurna I without oxygen, food, water, alone with the sherpa having deserted her midway. CityWoofer spoke to her while she recuperated at her home in Solan, Himachal Pradesh. Let us hear from the braveheart and Undeterred Baljeet Kaur, how and what happened :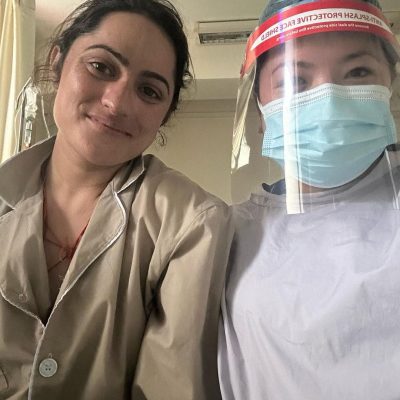 On April 15, I reached camp IV, and on April 16, I started my trek at about 2:30-3:00 pm. Before that sherpa Shanu who had been deputed by my mountaineering agency, Pioneer Adventure, had backed out, they arranged for another one Mingma Dorjee, mid way he also left, he put the third sherpa with me who had not rested for the last 2 days as he had scaled the summit with other climbers before me and it was his first expedition without oxygen. He was carrying a walkie talkie without any battery,  and there was a porter who also had no experience. Anyhow, the trek was on — I couldn't fight with anybody, I couldn't contact anybody. About 100 mt before the summit, I did not feel alright and I told the sherpa to abort the expedition and that we would come back after a few months with better preparation. I didn't want to finish it at the cost of my life.
They insisted to finish it may be because it was their first one, Somehow, amongst all the drama, I summited the peak on April 17, at about 6-7 in the evening. As we were climbing down, about 100mt below the summit I felt dizzy, couldn't walk, my brain was not working, I was alternating between sleep and wakefulness. I couldn't breathe properly, I had started getting hallucinations due to low oxygen supply to the brain — I saw trees around, somebody holding the light, a couple who were talking to me, Meanwhile the sherpa  and the porter had also started hallucinating.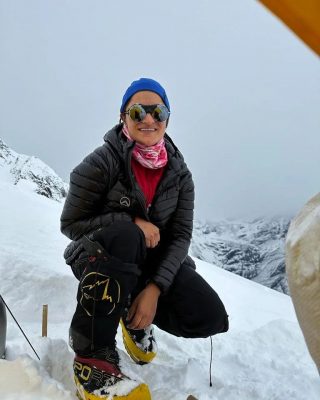 They started arguing with me, they wanted to leave. I asked them to go, now I was all alone, I went to sleep for about 1-2 hours, I slapped my face, motivated myself.  It had been 36 hours without food, water, oxygen, I couldn't see properly, there were strange sounds in my mind, like many people talking at one time in different languages–  I shouted out with all my might and the sounds stopped, I took my anchor and the other moutanieering instruments, started moving slowly. While an anchor takes a few seconds to be put into place, it took me around 15 minutes, my hands weren't moving, I was worried about frostbite. I used all the techniques my NCC guru balkar singh and other coaches had taught to keep away frostbite. Again I was hallucinating, I saw a boy who was telling me not to use the safety anchor and jump,  I had almost decided to do that, then again a sound in my mind of my coach Balkar Singh warned me against doing that. How could I become so overconfident as to not use safety anchor when my life is in danger. It had been 42 hours now, I could see some light, I shouted for help. As I opened my zipper, my mobile light flashed, I thought of listening to gurbani just to divert my mind before I resume again, I could see the Garmin app on my mobile through which I sent a message to Pioneer adventure. Generally nobody reverts when I send a message on the app, but that day they did. I sent the message at about 7 am , they reverted at about 9, and five hours after that, I was rescued.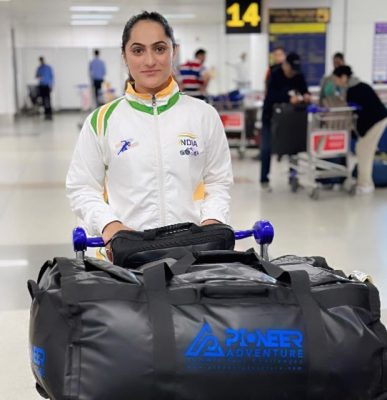 Also Read: Woman Mountaineer Baljeet Kaur Who Scaled Heights of Human Endurance
Some others haven't been lucky enough. Mountaineer, Noel Hanna, the first person from Ireland to reach the summit of K2 during the winter season, breathed his last in Camp IV, the night before Baljeet's ordeal.
What she wants now is an inquiry into who spread the rumour of her death and why. Motivating people not to leave their dreams midway, she still has words of encouragement for others — "don't stop dreaming, no matter how much the pain, achieve what you set out for".