Opening its doors to food enthusiasts just over a year ago, Olive Cafe and Bar, Sector 26, Chandigarh, has fast emerged as a culinary gem in the heart of the city. With its unwavering commitment to locally sourced ingredients, this vibrant eatery has created a niche for itself in the Tricity food scene.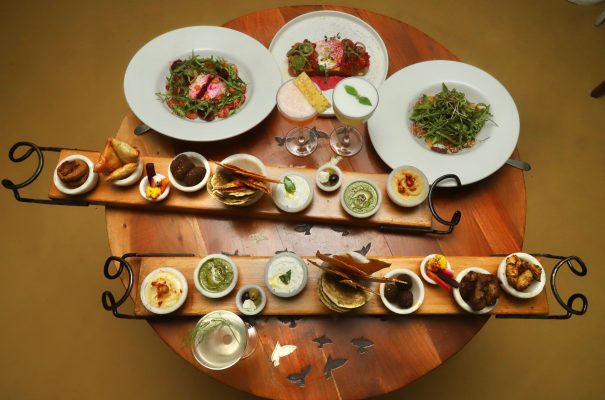 From the moment you step inside, you'll be transported to the sun-kissed shores of the Mediterranean, with the restaurant's decor and ambience capturing the essence of European coastal living. Whitewashed walls adorned with tasteful artwork, wooden accents, and warm lighting create an inviting and relaxed atmosphere, reminiscent of a charming seaside taverna.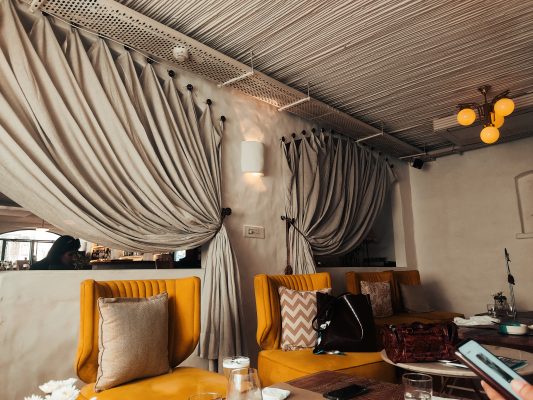 Come summer, and you get to indulge in the vibrant and refreshing 'Colours of Summer' at the café which has raised the curtains on a gastronomic journey with its fresh summer menu.
Under the guidance of Head Chef Anubhav Moza, the summer menu embraces ingredients perfectly suited for the season, offering a welcome respite from the heat. From juicy tomatoes to luscious mangoes, succulent mulberries, and nutritious millets, every dish reflects the essence of summer, combining healthwith delightful flavors.
Cold Soups
One of the standout creations is the Spanish cold soup, Gazpacho, crafted using ripe yellow and red cherry tomatoes, bringing together a symphony of refreshing tastes.
Enticing salads
The salad section has been thoughtfully curated to cater to the summer palate. A must-try is the 'Mango & Mulberry' salad, where the seasonal glory of mangoes meets the sweetness of mulberries. Enhanced with cream cheese, granola, arugula leaves, and a touch of Roselle extract, this salad offers a truly exquisite flavor combination.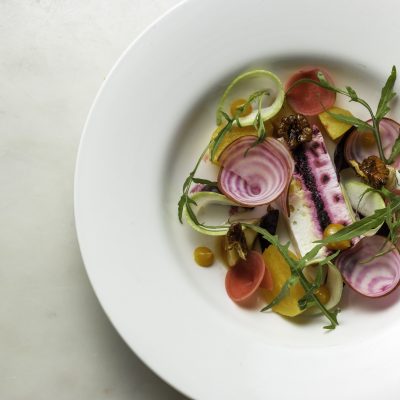 Beetroot, Guava, and Citrus salad
Another signature salad 'Beetroot, Guava, and Citrus' introduces guests to unique ingredients and flavors. Featuring guava carpaccio, golden beetroot, candy cane beetroot, and goat cheese, this salad is a delightful exploration of summer produce. Olive Cafe and Bar is one of the few places incorporating golden beetroots, offering guests novel experiences and enhancing their culinary adventure.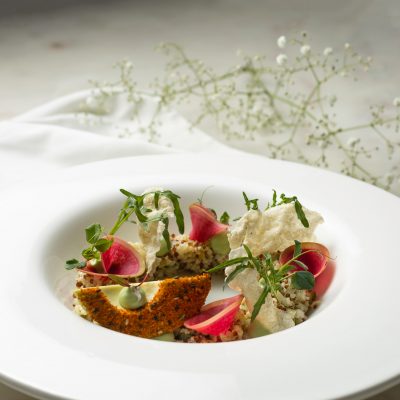 Avocado and Millet
In line with international food trends and the year of millets, Olive Cafe and Bar presents an array of millet-based dishes. The 'Avocado and Millet' dish combines the creaminess of avocados with the wholesome goodness of foxtail millets. Quinoa and pearl barley also make appearances in various dishes, showcasing the versatility and health benefits of these ancient grains.
Also Read: Top Five Dine-Out Hangouts in Sector 7, Chandigarh
Lunch Burgers
For lunch, the exciting new burger menu awaits eager customers. Among the highlights is the irresistible 'Shroom Burger', featuring truffle mayo, button mushroom, shitake patty, arugula leaves, and cheese nestled between brioche burger buns, served alongside house-made sweet potatoes. Another delectable option is the 'Go Green Burger', boasting of avocado slices, spinach, broccoli and peas patty, cheese, and charred onions, all enclosed within the same delightful brioche buns and accompanied by those irresistible house-made sweet potatoes.
Stomach-filling Bowls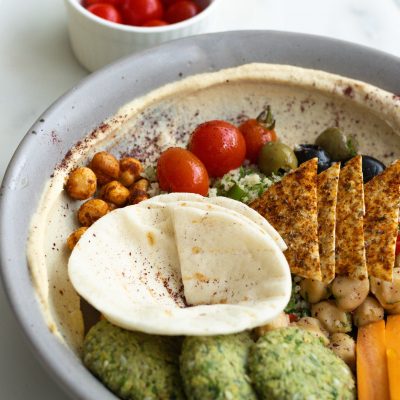 The menu also offers gourmet sandwiches and an enticing selection of bowls, such as the Mediterranean Bowl, Burrito Bowl, and Asian Bowl, each capturing the essence of its respective culinary tradition.
Cocktails
To quench your thirst, Olive Cafe and Bar presents a range of thoughtfully crafted cocktails. These in-house concoctions feature natural fruits and exclusive infusions of Asian herbs, coconut water, thyme, mustard, basil, and more. Syrups are eschewed in favor of pure and refreshing flavors. Discover the delightful 'Daiquiris' and the communal delight of 'Beer-garita', perfect for sharing with friends. Summer tipples like the 'Tropical Spiritzer' offer a tantalizing mix of vanilla vodka, sparkling wine, elderflower cordial, and pineapple, transporting you to exotic tropical destinations. Traveling tipples bring Greece Athena to your glass, a blend of gin, vermouth, fennel, lime juice, and orange cordial, offering a taste of the Mediterranean. Don't miss out on Olive's signature tipples, such as the Teq Tonics, a collection of fresh cocktails.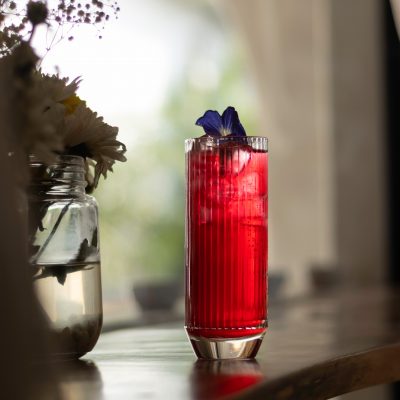 Beetroot and plum tez-tonic
The Teq-Tonics are an array of fresh cocktails in which tequila is infused with herbs, fruits & flowers such as beetroot, hibiscus and plum & much more, and served with tonic water while the perennial favourite Sorbet Gin-To. It's a timeless gin & tonic twisted with a float of flavored sorbets like lemon, berry & passion fruit.
Rich Ice-creams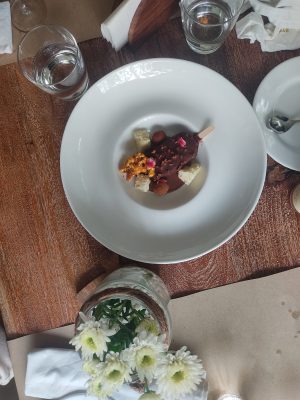 Olive Cafe and Bar also offers in-house churned ice creams and sorbets, which are featured in the menu this time. The nostalgia-inducing cassata and choco bar are quite unique. The cassata features flavours like rum n' resin and salted caramel served with mulberry compote. The choco bar is perfectly flavoured with whiskey, banana and vanilla coated with chocolate and hazelnut.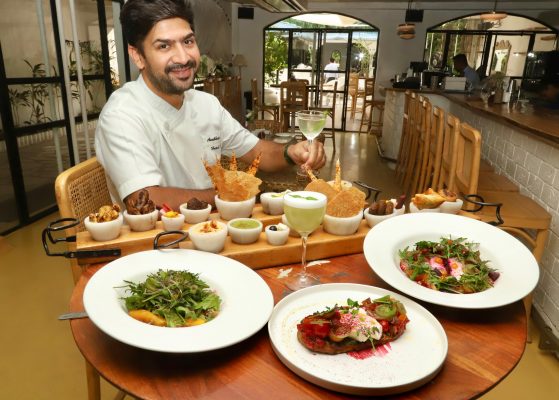 Head Chef Anubhav Boza
"We have embraced innovative and healthy seasonal techniques, ensuring that our offerings help keep the body temperature cool. This approach sets us apart and offers the city something truly unique. We personally visited farms, carefully selecting ingredients that align with our overall European theme and techniques," says Head Chef Anubhav Boza who shared these details with CityWoofer.
Where: Sector 26, Chandigarh
When: 12 noon – 12 midnight
Average Cost: ₹1,800 for two people (approx.) without alcohol
Contact:  9779974200 , 8872300001
(The writer, Shweta Yadav, is an independent writer and researcher, passionate about uncovering untold narratives)